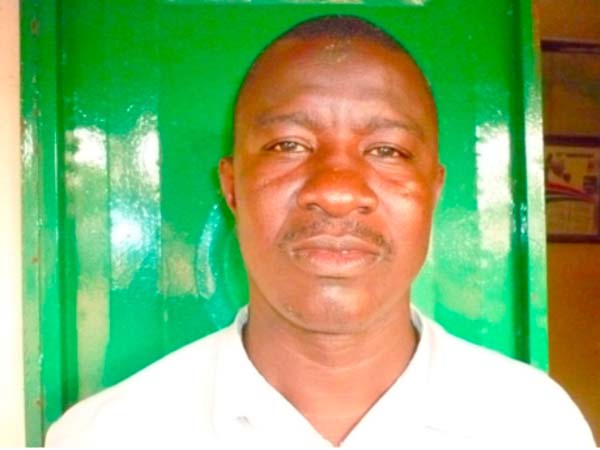 (Wednesday August 31st, 2016 Issue)
The Managing Director of Kanilai Family Farms at Abuko Central Abattoir, Kebba Tumani Sanneh, has said he cannot impose a price on livestock dealers, but could advise them to be honest and God-fearing in pricing their animals.

He said even though Tobaski is fast approaching, livestock dealers should not overprice their animals; rather they should, as Muslims, be fair enough and honest so as to attract the blessing of God.
Speaking in an exclusive interview with our reporter at his office in Abuko on Monday, Mr Sanneh revealed that the Kanilia Family Farms (KFF) would sell rams at a cost of four thousand to five thousand dalasis (D4000 to D5000) per ram.
He said with this amount customers could buy rams at KFF, "which is very reasonable and affordable".
According to Mr Sanneh, rams sold at the Abuko Central Abattoir belong to the private dealers, and they sell their animals at their own price.
He said the KFF would rather sell their rams between D4,000 and D5,000 at their selling points, which will be communicated to the general public.
"Kanilai Family Farms is here to make life easier for the people," he said, adding that in the forthcoming Tobaski there would be a surplus of animals for sale in the country.
He said arrangements had already been made through close collaboration with livestock dealers to ensure there is security, safety and good pricing of rams.
"We cannot impose price of animals on private livestock dealers," he reiterated.
He said at the Kanilai Family Farms, their price is always the lowest and this what led to many people going in for their products, adding that they are there for the people.
According to MD Sanneh, the Kanilai Family Farms is a company that is out to serve the interest of the Gambian people and of everyone interested in the country's development.
Regarding ram dealers loitering good of the general public.
He, therefore, advised livestock dealers or owners to take their animals to the central abattoir, which is more secure and safe.
According to him, all animals taken to the centre are duly diagnosed and accompanied with a document, and those leaving the abattoir leave with a document.
He lamented some of the obstacles some dealers face at the checkpoints and ferry crossing points, saying that currently, he is communicating with the ferry authority and checkpoint officers to give priority to the dealers with livestock.
with their animals in the streets, Mr Sanneh said health-wise it is not advisable to keep rams everywhere as selling points for animals.
He condemns the habit for the
Read Other Articles In Article (Archive)