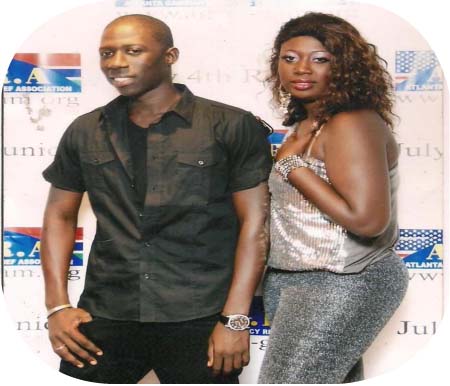 Abou and Fafa Mbaye, rising Mbalah singers, have released a new single called "You are My Life" featuring Senegal's Mbye-Gaye Faye of Super Etoile.
The song was recorded in Dakar recently.
Speaking in an interview with Point Entertainment and Lifestyle recently Abou said their new single is something they really worked for and hope their fans will appreciate.
They are currently working on a project which is yet to finish, he said, adding that they thought it wise to release a single for their fans as they sat for over one year without releasing a song.
Collaborating with Mbye-Gaye Faye is a dream come true, he also said, describing him as an idol.
About told Entertainment and Lifestyle that they were happy to do a combination with Mbye-Gaye Faye because his music career started in The Gambia with Youssou N'dour.
He explains that the last song they released was "Fansyi" in 2011, which they dedicated to their fans and after releasing that song, they have now decided to come up with this new single as their fans are eagerly waiting to see them release a new single or album.
According to Abu, they worked with couple of Gambian artistes and did the final recording in Senegal, to this latest single on steam.
It took them a while to develop it together with Mbye-Gaye Faye but are now working on their first album.
Fafa, in her remark, thanked all their fans for the show of appreciation and love they have demonstrated towards them.
"We have new things for them in 2014," she said.
The duo started their musical career in 2009 releasing thrilling singles such as 'Babili Mansa', 'Nit-Nitai Garabam', 'Mbagel', 'Fansyi' and 'You are My Life'.
They recently made a spectacular performance at the 6th Black Lynx Entertainment's Open Mic Festival at the Independence Stadium on 27 December 2013.
Read Other Articles In Article (Archive)