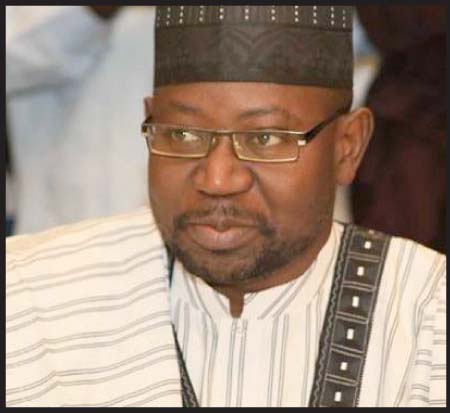 At least 3, 400 Gambians, who are reported to be illegally living in Germany, are living in fear as the German government plans to deport them even though Gambian authorities are not ready to receive them now.

The leader of The Gambia Moral Congress- Mai Ahmed Fatty disclosed this, as he wrapped up his tour of Europe.
Since the peak of the migrant crisis few years ago, Germany just like other European countries are at crossroads, especially when it comes to migration.
At the last phase of his trip to Germany, which was on migration, Fatty hinted that thousands of Gambian refugees are currently seeking asylum in Germany, adding that estimates also show that the roughly over twenty thousand Gambians in Germany are between the ages of 14 and 35.
"They are just sitting there. It is the future of the Gambia that is being wasted and unless we build a future for our people in this country-and politicians must put them first-there is no future for them here."
He maintained that it is not just enough for the European Union and Germany to continue deporting Gambian citizens. "In 2018, 144 Gambians were deported from Germany and no African countries accepted their deportees except The Gambia."
The Gambia, he said, must begin to have serious negotiation, saying Europe mostly has an orderly safe way towards legalisation of migrants and granting documentation to those who are already there.
"Europe must engage African countries including The Gambia to educate and train our citizens, who are there before sending them back home. Packing them for years without doing anything it does not tell well."
Fatty stated that Europe would have used the opportunity by educating and training them so that when they are deported they will have meaningful skills to make a living.
Elsewhere, in France, Mai revealed that many Gambian migrants especially those in Paris are homeless. Some of these migrants lamented various concerns, among which is lack of prospects and better opportunities, in their home countries and that's one reason why they flee to in search for better opportunities.
"They thought politicians like me would put them in their interest first. I met with French authorities in order to put up their case and all of them are now being provided with accommodation" he added.
Read Other Articles In Article (Archive)