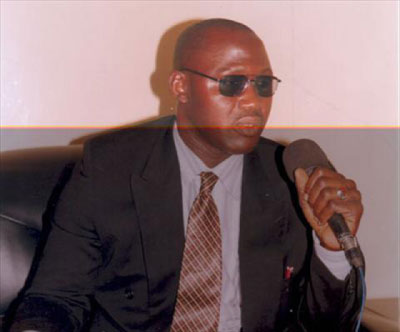 The National Inter-departmental Sports Association (NISA) is hosting their Senegalese counterparts in a series of competition which kicked off last Friday at the Father Gough Mini Stadium in Manjai Kunda, where various sporting disciplines, such as football, volleyball, marathon and "pettan" were held.
On Saturday morning, GCAA drew with the Senegalese team while Gampetroleum lost by 0-1 to NDEA.
Sunday morning GAF beat Drug Squad 3-1 and Immigration defeated GCAA 1-0 at their quarterfinal football encounter.
This year's competition comprises five Gambian teams and a Senegalese team who competed in both football and volleyball competitions for the trophy.
In the same development, the Senegalese delegation from the Federation of the Senegalese Workers' Sports, however, introduced a discipline known as "Pettan", competed in by the Senegalese at the Youth Monument in Westfield on Saturday.
Because the game was new to The Gambia, it was only the Senegalese teams that took part in it.
NISA secretary general Saikou B. Jarjue said in an interview that the 2013 NISA hosting of the tournament was impressive and its objectives have been met.
In talking about the Gambia and Senegal relationship, SG Jarjue said they had signed a memorandum of understanding in which the two countries will be exchanging visit in relation to sport.
Read Other Articles In Article (Archive)