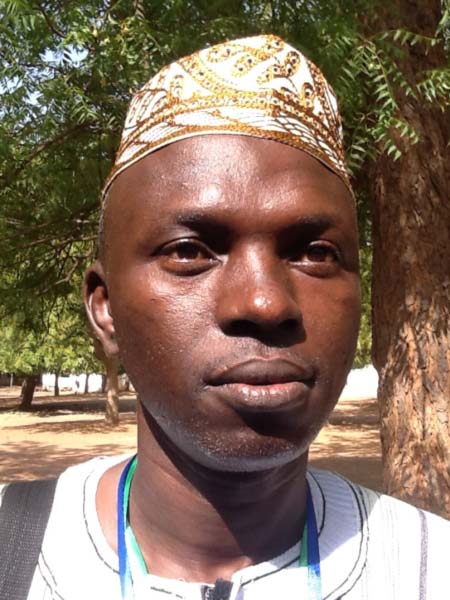 Alagie Mboge, president of the National Farmers Platform, has said the governance assessment framework initiated by the World Bank in collaboration with institutions such as IFAD, would build on the results of the application of the GAF.
It would also focus on improving the livelihoods of small-scale producers through the inclusion of the principles of the voluntary guidelines on the responsible governance of tenure of land, fisheries and forest into policy and practice, he said.
Mr Mboge was speaking at the opening of a two-day training for journalists on voluntary guidelines and dissemination project organized by the National Farmers Platform in collaboration with NACOFAG under the auspices of the Ministry of Agriculture on Saturday.
The training, which gathered 20 journalists from both the print and electronic media, was held at the Trans-Gambia Lodge in Mansakoko.
Mr Mboge said the overall goal of the project was to strengthen access and security of tenure of smallholders in selected West African countries (Gambia, Mail, Mauritanian and Senegal) by promoting and mainstreaming the principles of VGs at the appropriate levels.
It was held to ensure that "institutions, civil society organizations (CSOs) and other key partners can use the VGs for organizing and or contributing to policy dialogue platforms in order to improve the land tenure situation of the smallholders and the vulnerable groups", said Mr Mboge.
He said it was also to support and facilitate the implementation of land tenure assessment and action plans at country level, which include concrete measures.
The national coordinating consultative (NCC) is a multi-facetted and disciplinary committee comprising eighteen members that include farmers, researchers, civil society, policy-makers, the media, University of The Gambia, The Non-Governmental Organization, donor-funded project and fisher-folk.
He thanked FAO Gambia office for its pivotal role in spearheading the establishment of three FS, noting that the Gambian farmers and the Government of The Gambia had recognised the role of FAO in this area and indeed the voluntary guidelines.
Mahamadou Fayinkeh, president of NACOFAG and National coordinator NCC-IYFF-14, underscored the importance of the training as the project is targeting not only farmers but also equipping journalists with necessary skills on voluntary guidelines and dissemination project.
He said the NCC-IYFF 14 was declared by UN General Assembly in 2014 as the year of family farming because of their contribution to food security.
Journalists are very good in disseminating information, which was why they organised the training for them, he said.
He disclosed that the National Assembly Members would also be trained on the relevant skills as law-enforcement officers, which is also a very important component of the project.
Read Other Articles In Article (Archive)