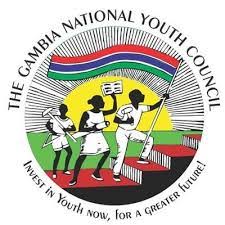 Youth and Trade Roadmap for the Creative Industries forms an integral part of the Republic of The Gambia's Youth and Trade Roadmap.
It was developed under the aegis of The Gambia, and the leadership of the Ministry of Tourism and Culture ( MoTC ).
The roadmap benefited from the contributions of sector stakeholders and young entrepreneurs, who played an important role in the consultative process.
The roadmap was designed with the technical assistance of the International Trade Centre ( ITC ) within the framework the Youth Empowerment Project ( YEP ) funded by the European Union ( EU ) Emergency Trust Fund for Africa.
The document reflects the ambitions of the public and private stakeholders who defined the enhancements and future orientations for the sector in view of developing economic opportunities for the youth in the creative industries.
The Youth and Trade Roadmap for The Gambia sets out how to realize the full potential of trade for The Gambia's youth. The document will serve as a guiding compass for the government to bolster competitiveness and thereby reduce migration flows.
The principal outputs of the Youth and Trade Roadmap for The Gambia design initiative are five endorsed, coherent and comprehensive documents with five-year detailed plans of action ( PoA ) and implementation management framework.
These documents include:
The Youth and Trade Roadmap document, which identifies trade sectors' growth potential and economic opportunities for the youth.
The roadmap defines in a comprehensive manner a prioritized development framework at the national level around four pillars: skills development, entrepreneurship and self-employment, market-led value chain development and sector coordination.
Five individual roadmaps packaged as separate documents in line with the main document's overarching strategic objectives.
The priority sectors offering the most promising potential for economic opportunities for the youth are: Nuts and agro-processing Information and communications technology (ICT) Tourism Creative industries TVET
Sector roadmaps present action plans with activities and priorities for building market-oriented skills and fostering value addition that will create employment opportunities and income generation for the youth.
Specifically, each sector roadmap provides recommendations to improve productivity and quality, technical and vocational skills, and market reach and diversification and how to facilitate youth entrepreneurship.
Meanwhile, The Youth Empowerment Project aims to reduce migration pressures in The Gambia. The project takes a market-led approach and sets out to strengthen existing youth development systems, structures and services to create employment opportunities. It aims to scale up skills among youth in the workforce in response to market demands.
The project offers possibilities for youths interested in moving into the commercial agriculture, service business or tourism sectors.
Source-Gambia Youth News
Read Other Articles In Youth Forum