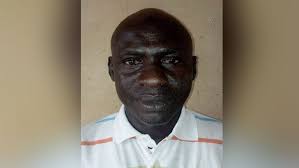 Cc: Other Print Media Houses;
Please allow me space to react to an article captioned "Transport Union forms Interim Committee" published on Tuesday 12, May 2020 edition of your esteemed paper.
The Paper alleged that members of the Gambia Transport, Food, Agriculture and Industrial Workers Union, the biggest Transport Union in the Gambia on Saturday 9th May 2020 overwhelmingly endorsed a Resolution to dissolve its Executive Committee under the leadership of my humble self (Mustapha Jobe) alleging that my Executive has failed in all aspects and dormant in all major national issues that affects our members.
Among other issues, the Paper further alleged that my Union members cited many instances of national issues where my Executive failed, like the border crisis, the corona virus containment activities, transport fares etc, that adversely affects drivers and vehicle owners. Against these backdrop the Paper further alleged, it was resolved at the said meeting to dissolve my Executive and was replaced by an Interim Executive Committee headed by one Pa Jabel Faal as President of the Union with immediate effect.
Be that as it may, you will be interested to know that the Gambia Transport, Food, Agriculture and Industrial Workers Union was established and duly registered by late Alh. Daddy Sowe of blessed memory. After the demise of Daddy Sowe, late Abdoulie Sosseh took over the mantle of leadership and late Ousman Drammeh and I were elected 1st and 2nd Vice Presidents respectively. When late Abdoulie Sosseh left the jurisdiction of the country, Ousman Drammeh the 1st Vice President was elevated to the Presidency of the Union and I was his Deputy. When Ousman Drammeh also died in 2017, I was mandated to lead the Union as Interim President, a position I still occupy.
During this period, Kebba Masaneh Ceesay and I, Secretary General and President respectively of our different Unions, established a verbal Bi-later cooperation, a semblance of affiliation to support each other for the greater good of Unionism. However, in the course of events, I realized that Kebba is using my Union as a Bargaining Power for his personal aggrandizement. He is neither transparent, nor accountable and does not accept challenges. This is what triggered my problems with him and is bent on undermining to remove me. He maser-minded the so-called Executive Committee meeting behind my back to dissolve my Executive but failed to realize that my Union is not within his jurisdiction and his interference is totally unacceptable. We have a Constitution and due process has to be applied before an elected Executive Committee is dissolved.
Kebba has a hidden agenda which will be manifested in due course. His union, The Gambia Labour Congress is only a family union without active membership. He has never called a Congress but will busy himself in the internal affairs of another union! The interview he had with your Paper clearly shows that he is the architect of the so-called Interim Committee and resolution to dissolve my Executive. It is apparent that he is cunningly trying to prevail on my members to ultimately assume leadership of my union. The allegations leveled against my union are all baseless and without merit. Apart from lending our moral support to the efforts towards the fight against coronavirus pandemic, what else can we do under the circumstances as a union? What has his Union, the Gambia Labour Congress done about the pandemic? How can he sit back and fabricate stories of monumental gravity and blame them on me and my Executive for reasons I cannot fathom? I decided that my union will no longer back or support his agenda and that is the bottom line. I rest my case.
Mustapha Jobe, president, The Gambia Transport, Food, Agriculture and Industrial Workers Union
Read Other Articles In Opinion