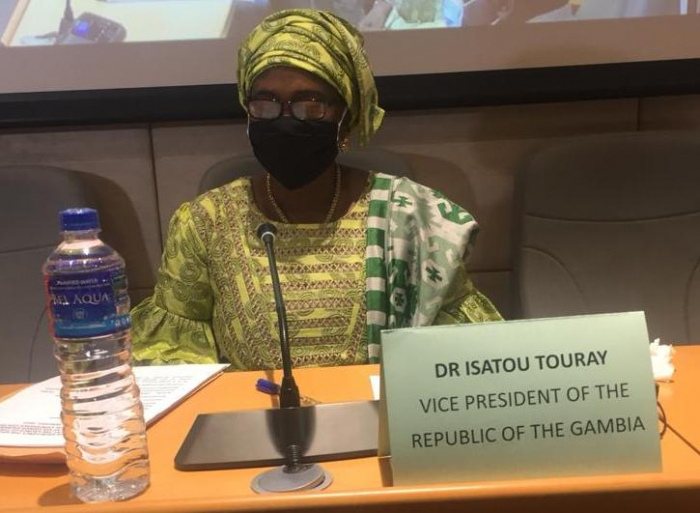 Dr. Touray made these remarks during the launch of the first ever nation-wide study on Knowledge, Activity and Practices (KAP) on Covid-19.
The National Population Commission Secretariat under the auspicious office of the Vice President in partnership with The Gambia Bureau of Statistics (GBoS), the University of The Gambia (UTG) and A & T CONSULTING LTD conducted the study.
The study is intended to evaluate people's knowledge about the pandemic, towards the disease and practices during the course of the pandemic.
The study also sought to evaluate the effectiveness of various communication channels used and messages disseminated in the fight against the pandemic and assess people's perceptions of what government can do to help enforce the state of Public Health Emergency Regulations.
According to her, since August the number of new cases continued to increase with as many as 2,858 confirmed cases registered in The Gambia bringing the number of confirmed cases to 3,029. Over time, with the regulations in place, the number of confirmed new cases began to rapidly decrease in the subsequent months with 556 new confirmed cases registered in September, 94 in October, 64 in November and 59 in December.
She added that Covid-19 is still posing a significant challenge in the country, especially with the recent discovery of a new and more contagious variant of the virus in various countries including The Gambia.
She said her office is pleased to be associated with the study, and expressed her commitment to push for the implementation of the recommendations of the study.
She also challenged government ministries and departments to harmonize the report judiciously as they continue to fight Covid-19.
Read Other Articles In National News