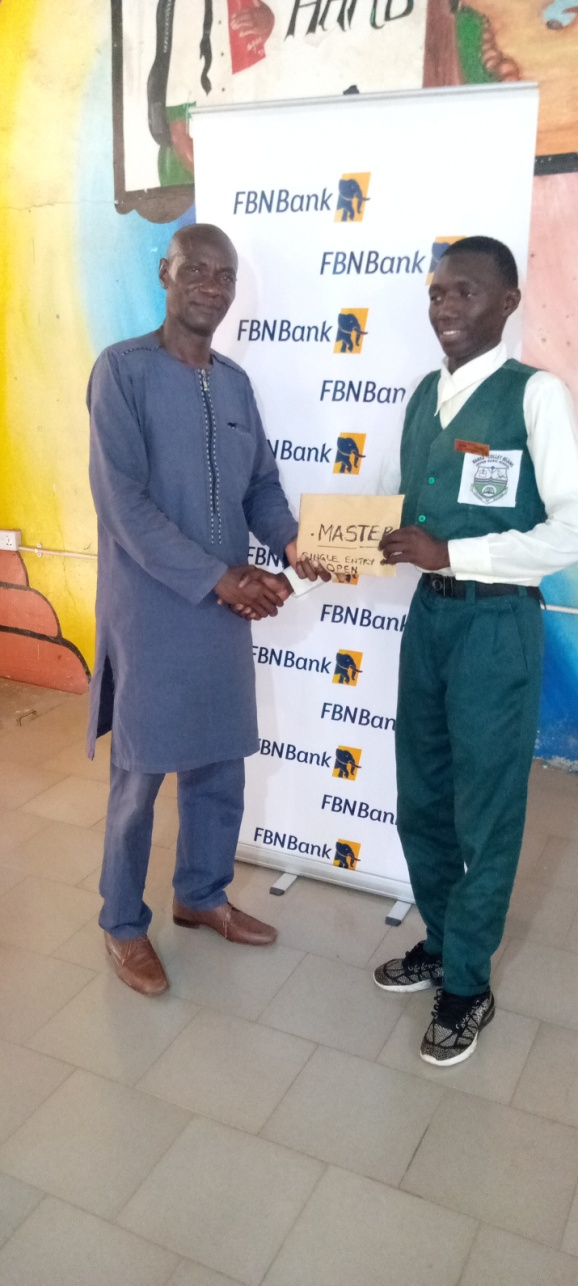 The dream game of spelling held at St. Peter's Technical Senior Secondary School hall was witnessed by a host of pupils, parents and teachers who cheered their respective schools.
The dream game of spelling is aimed at taking education to the next level as well as making reading and spelling a friendly game. The theme for the competition was'Read it, Dream it and Spell it.'
The day-long event brought together over 20 contestants within region two upper basic schools.
Bakary Tambedou in representing director of region one described the competition as very important and therefore urged pupils to take the competition seriously.
He said when one is good at spelling it increasestheir language and communication powers, adding that spelling also improves one's academic struggles.
Tambedou thanked the organisers for the initiative as well as commended FBN Bank for supporting educational endeavors.
He,on behalf of region two, donated text books to schools that took part in the competition.
Aisatu Maane, head of human resources and corporate communication at FBN bank said they recognise the potential of youth as the future of our country,noting that was why they always support programs of such nature.
She revealed that FBN Bank will sponsor the first, second and third positions with cash prizes of D25,000, D15,000 and D10,000 respectively.
Bakary Kuyateh, senior education officer said Ministry of Basic and Secondary Education's vision is to ensure that everyone who goes to school is given quality education.
Tunde Muyi Ogundimu, Chief Executive Officer TAKE-MTransformation Organisationcommended government for creating the conducive environment for education to take place.
He highlighted that "Dream Game of Spelling" is our own made in The Gambia product and not borrowed from any other continent.
He added that promoting the importance of education is a national priority and together we can make a difference.
He stated that it is important to help children start their education on a strong footing. He expressed their commitment to never relent in their efforts to contribute to quality education in The Gambia.
Ebraima Saidy of Mansa-Colley Bojang upper basic cycle school emerged winner and was rewarded with a cash amount of D25,000.
Lynda Kenh-Joof of the same school placed second and went home with D15,000 while Yamundow Fatou Samba also of the same institution was third. She pocketed home a cash amount of D10,000.
Read Other Articles In National News