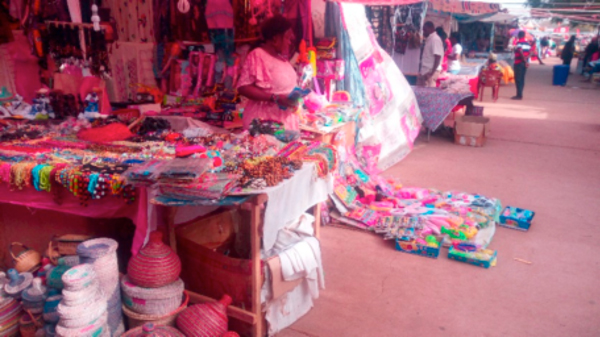 According to them, most people that came to the trade fair were there on observation missions and not actually buying as expected in business. Many of the sellers also complained about the expensive stalls rented to them, which they believed had negative effects on the trade fair itself.
Bijoux Sublimes, an international participant from Benin believes the country needs to improve in terms of its business strategy, adding that people only came to observe than buy.
Madam Sublimes who sold necklaces and scarfs made a comparison between her country and The Gambia, saying the two countries are totally different in terms of businesses. She said that Gambian people do not like the idea of buying expensive things.
Mam Haddy Ceesay, a local participant said this year's trade fair was not attractive to many buyers.
Ms. Ceesay, who sold products of tie-dye and groundnut paste added that all their products were laboriously made and time consuming but had little or no sales.
She said selling their products is their only source of living, while thanking GCCI for organising such an exhibition.
Mam Bigey Ngum, an international participant from Kaolack (Senegal) also said that the challenges they faced during the trade fair was lack of sales, adding that some people would only come purposely to look and go round but buy nothing.
"The problem with Gambians is, when a Senegalese tells them a price of a product, they would not even respond instead they find their way," she said.
Dr. Alex Adomahou, from Benin acknowledged that the system of organising the trade fair was very good, but lack of good sales, he added, was the challenge.
Binta Ceesay, a buyer said one of the reasons people were not buying was because the products were expensive. She opined that the exhibition was meant to build up contacts but not to sell products at an expensive rate.
Mustapha Janneh, another buyer said materials were so expensive that many people were prevented from buying.
Alieu Secka, Chief Executive Officer GCCI said the trade fair was aimed at showcasing products and services as well as create networking to develop businesses, but also to market products.
He acknowledged that it was very unfortunate that people did not come to buy as expected.
Read Other Articles In National News