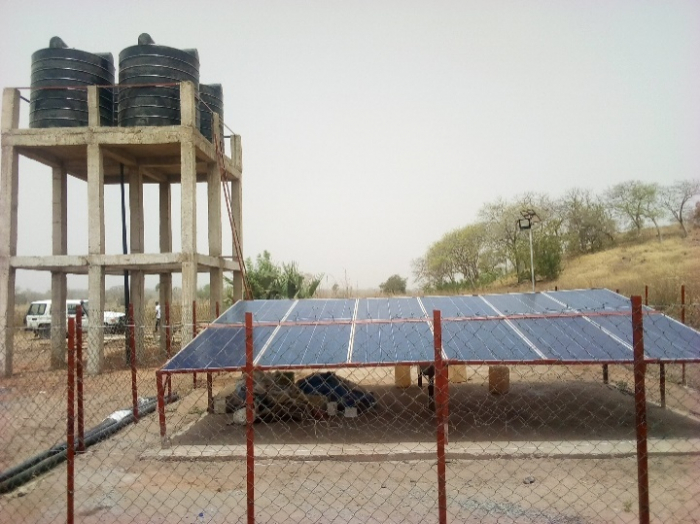 The project has the capacity to pump 60,000 litres of water per-day in the said community, which has 11 solar taps installed at strategic positions all over the village.
In a similar development at Touba Wuli, another community is also currently using 30,000 litres water project implemented by GRCS.
The boreholes are part of projects and operations being implemented by The Gambia Red Cross Society (GRCS) alongside SolHEALTH and UB-ONE.
The GRCS leadership on Friday began a five-day site-monitoring visit to assess progress made as well as acquaint themselves with first-hand information and challenges faced. This, they say, would help in decision-making.
The monitoring visits, was also designed to strengthen regional partnership with communities, enhance response coordination to identify gaps in the implementation of project activities.
The projects and operations are being implemented by volunteers of The Gambia Red Cross with the coordination and supervision of the national headquarters.
Alasan Senghore, secretary general of The Gambia Red Cross Society (GRCS) expressed delight that they are providing water to communities that had drunk water from open wells for a very long time.
"I'm satisfied that we are able to provide water which is life to communities in The Gambia. It is now up to beneficiaries to maintain the solar panels and system so that they can continue to enjoy the water." he added.
He expressed delight that contractors delivered the standard and quality required for the boreholes.
Senghore disclosed that The Gambia Red Cross Society operates beyond disasters, adding that they also deal with peace, development and humanitarian issues.
Aja Nyara-Ceesay, a native of TankongKunda underscored the importance of water in life, saying 'life cannot exist without water.'
She revealed that they've been grappling with water shortage prior to the project, recalling that some days they even go to bed without water.
She thus thanked GRCS and partners for their foresight, which she said, forms part of their founding principle which is service to humanity.
Read Other Articles In National News