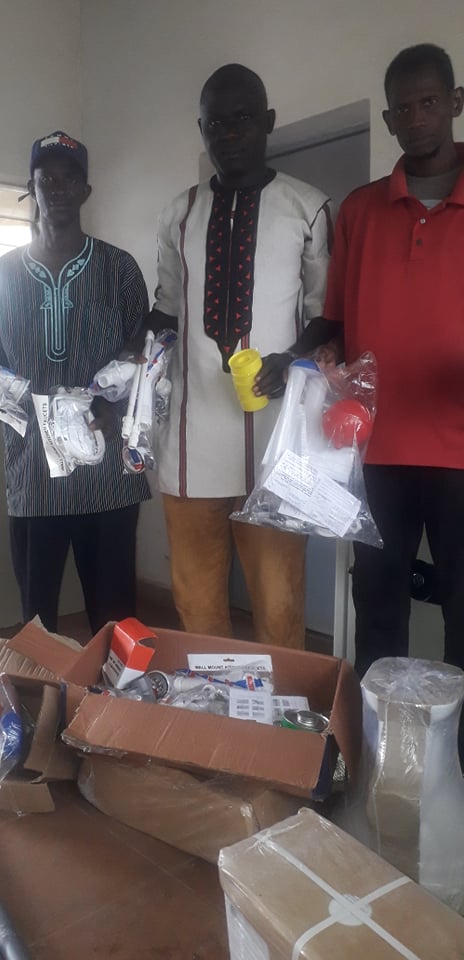 More than 10 water taps, wash hand basins, toilet seats and mosquito nets were replaced. The move, according to the association, is to complement the efforts of the government since government can't do all, thus the need for more collaboration. The project, which was funded by Kafutarians in Diaspora in collaborations with the Association in recent past is winning the hearts and minds of many villagers due to their commitment to village development.
The ward councilor of Kafuta, Bala Musa Darboe expressed delight in the self-help initiative, saying the initiative spearheaded by local association would go a long way in improving the condition of the health centre.
Saloum Sheriff Janko, secretary general of the association, recalled that since inception of the association, they've been actively involved in series of development programmes in the village.
"We have embarked on series of projects by erecting zebra crossings at both the school and health centre entrance and this is to minimize frequent road accidents in the village ".
Janko recalled that in the recent past, the village recorded about 123 road accidents in just one year out of which, 10 people died.
Also speaking, Musa Kanteh, president of the association, revealed that they have a lot of projects in the pipeline designed to improve the condition of the health centre and other health centres across the country.
He also spoke about their projects designed to empower children, women and youth in the area.
Read Other Articles In National News