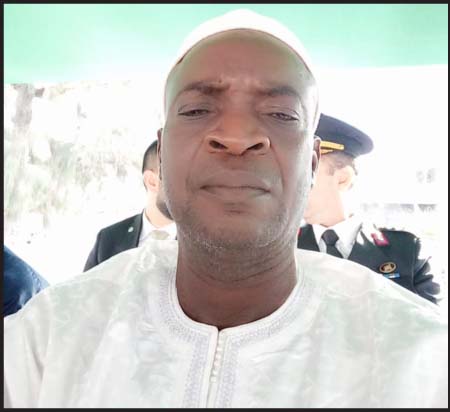 Speaking to The Point, the Kerr Katim born philanthropist explained the significance of the gesture, saying it is part of his efforts to give back to his own communities in CRR, where he hailed from. "We need to support the needy people especially in this trying time of the coronavirus pandemic."
Mr. Ceesay recalled that during the last Muslim month of Ramadan, he also gave out more than 100 bags of rice to Muslims.
"Currently, we're in the Covid-19 pandemic and most of the people are staying at home. In fact, some people entirely depend on the little they sell outside for survival. Therefore, if those people are staying at home as part of measures taken by the government to stop the spread of the virus, I believe it's of paramount to support them at this trying time."
According to him, most of the people in Naimina are petty traders who mainly operate in the informal markets like weekly "Lumos" which are banned at the moment by the government in order to curtail the spread of the coronavirus which is currently affecting more than one million people globally. "So, as a businessman and a native of Naimina, I took it upon myself to support them."
The Gambian businessman urged the government to take the lead in supporting people in this difficult situation of the covid-19 more especially those in the rural Gambia. He said the last rainy season was not much impressive, hence it's important to support the people of the region.
Mr Ceesay explained that each ward in the three Districts in Naimina will received 50 bags of rice and which will be distributed to the needy people within those wards, 40 bags of rice will be shared among women groups who adopted him as father.
The fight against the deadly coronavirus, he went on can't be entirely done by the government. "As individuals, we should also come together and complement the effort of the government, although the government should take the lead. However, businessmen and philanthropists among others should also be supporting Gambians with food and other items so that they can stay at home.
Read Other Articles In National News