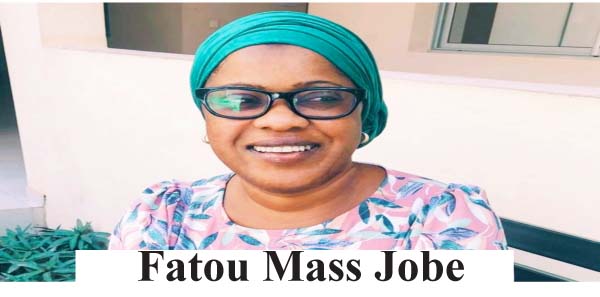 "We need to work to be more proactive in consolidating our existing source markets, diversify our source markets and focus on our all year round tourism objective, which is more necessary now than ever before," she stated.
Talking on recovery plan, she noted that GHA and TTAG called on donors and development partners to consider supporting the industry through The Gambia Government in the following areas; "funding for Joint marketing with tour operators in existing source markets. Such partners have a vested interest in filling their flights to capacity; have full knowledge of their terrain and knowledge of the right medium to use to reach their target audience."
She also calls for more funding to diversify "our source markets by focusing on the sub region. The need for us to develop and implement a well-structured, result oriented and winning sub-regional marketing, this cannot be overemphasized."
Funding, she argued is needed to meet the new travel rules and regulations when the travel bans are lifted from arrival at the Banjul International Airport to departure. "It is anticipated that the entire travel/holiday experience will require new rules and regulations, which are likely to be imposed as compulsory," she disclosed.
A case study that comes to mind, according to her, is the World Bank's US$12 million Growth and Competitiveness Project (GCP), in which US$ 3 million was allocated to Tourism for the purpose of marketing the destination, over a period of five years (2011 to 2015).
She maintained that the tourism component of the GCP was a resounding success only because the funds were managed by The World Bank Task Team Leader through the Local Coordinating Office and the development of the marketing activities, with implementation a private sector led.
On this recovery aspirations, "We once again appeal to donors and development partners to consider a similar project to support our recovery aspirations, the planning of which should commence now," she appeals.
Madam Jobe-Njie suggested that another possible negative impact on the industry and the Gambian economy as a whole is the possible withdrawal of FTI Group.
"FTI Group is currently the third largest tour operator in Europe with multiple owned and operated assets, including 70 hotels. FTI Group is one of the biggest tour operators in our market, controlling over 40 % of total market. With six flights weekly using both regular flights per week bringing a total of approximately 125 passengers per week in addition to weekly charters that brings in 750 passengers from various destinations in Europe," she explained.
Besides, she noted that the Group through Meeting Point Hotel Management Gambia, also, runs both the Kairaba Beach Hotel and Labranda Coral Beach Hotel on lease basis.
This, with total contributions to taxes for the two hotels amount to D 92.2 million (2017 to 2019) and tour operations amount to D 28.4 million (September 2018 to December 2019).
"With Thomas Cook's withdrawal due to bankruptcy and covid-19, ceasing of operations of FTI Group will leave a big vacuum in the market without doubt, besides the huge economic loss both to the government as well as the individuals employed and their beneficiaries".
However, another threat, she stressed, is the likely withdrawal of Nordic Leisure Travel Group- Scandinavia.
"We are aware that the Ground Tour Operator started discussions for possible restarting of the season in October 2020. However, it will be a challenge for the Group to restart because the number of bookings for next winter is below expectations, due mainly to covid-19 and that the company already decided to drop some popular destinations."
"As far as destination Gambia is concerned, should they decide to restart in October, they will only come with one flight of 388 passengers from Stockholm and Copenhagen, but unfortunately, they will drop the other flight of also 388 passengers from Helsinki and Gothenburg. As partners, they are asking for The Gambia (Hotels, GTBoard, Ground Tour Operator, GIA, GCAA) to offer an attractive package discount that can convince the directors to review their decision," she added.
Read Other Articles In Headlines