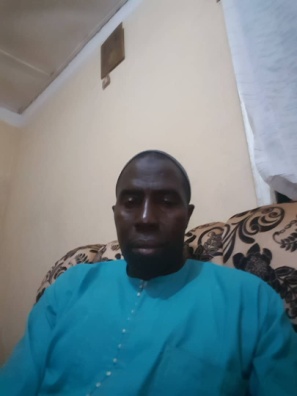 Karamo Njie made the statement in response to the recent comments made by the chairman of Brikama Area Council Sheriffo Sonko on West Coast Radio. Sonko in an interview which was reported by The Point, called on the UDP leader Ousainou Darboe to resign from the party, saying he (Darboe) would never rule The Gambia following his victory against UDP at the Supreme Court. He further opined that there is huge difference between President Barrow and Ousainou Darboe.
Reacting to Sonko's comments, Mr. Njie said the fate of United Democratic Party in winning the presidential election cannot be determined by any person except Allah, stating that comments made by Sheriffo Sonko on their party leader is insensitive and should refrain from such despicable comments since he has been sacked.
"What I wanted to inform Sheriffo Sonko is that it is better for him to leave the UDP and its party leader alone and mine his business because he is no more a party member."
"So what business does he have to advise our party leader to resign the UDP? Sonko should know that today he is the chairman of the Brikama Area Council due to UDP and Ousainou Darboe; so his words cannot take us anywhere."
"And beside; because of his statement; people called to show their love to the party," Njie disclosed.
He said BAC being the largest area council in the country has the largest tax collection in terms of finance. However, he added, under Sonko's watch, this could not be translated into development for the benefit of the people of the region.
The UDP NBR regional chair then compared BAC and KMC and BCC, saying: "I want to inform you that today; Brikama Area Council is the largest in term of rate collection, but still, it cannot match the ongoing development at KMC and the BCC.
"So I think Sonko should concentrate more in providing development to his people than talking unrealistic statement against the UDP."
"Let me tell you that with his comment against the UDP, he is not going to win the next chairmanship election because Gambians are no more sleeping."
"There is no one who can stop the UDP from winning the 2021 presidential election and he Sonko will face the Commission of Inquiry after the elections on funds he misused at the council," he alleged.
Read Other Articles In Headlines