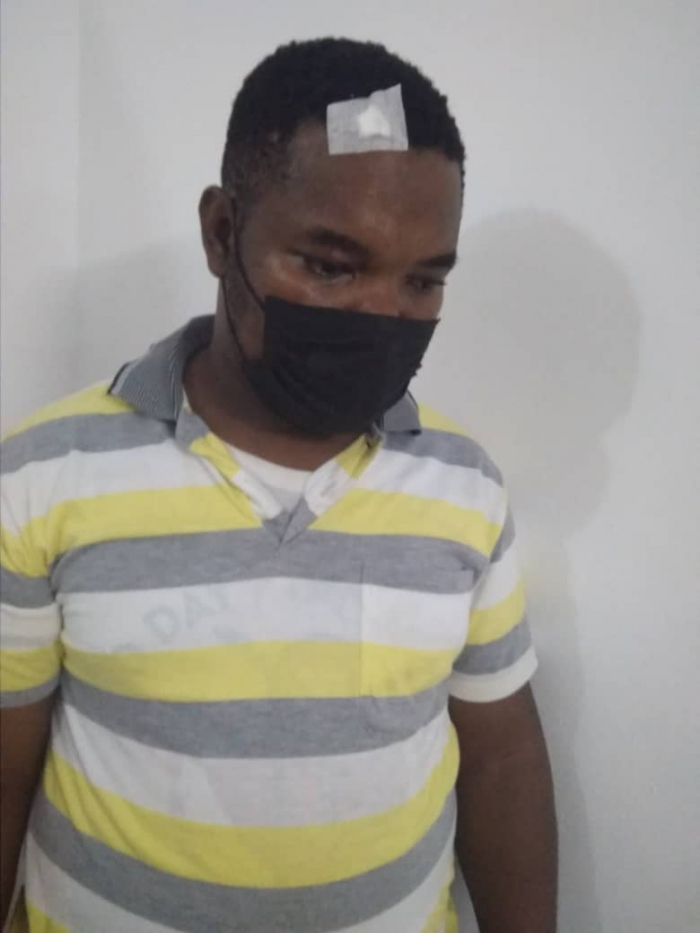 The congress, held at the Reform Club, MDI, Road, did not end well as violence erupted resulting to fighting with one delegate sustaining injury on his head.
A member of the Community who spoke to The Point described the incident as disappointment and unprofessional.
Stephen Azubugwu Daraugonnaya, who sustained injury, told this reporter that he was beaten by a group of people. According to him, they hit him with an iron chair.
He said he was later taken out of the hall by the police and later reported to Kanifing Police Station, where his statement was obtained.
Subsequently, I was then referred to Serrekunda Health Center for treatment. "Though I was not expecting to go to the Nigerian Community Congress for fight, however, what they did to me is public assault," he claimed.
Dr. Bishop Denis Elijah Ejila, a member of the Community, said it is very sad and disappointing to see such an act within the Nigerian Community, noting that he was expecting people to use this congress to exchange ideas, learn how to protect peace and love within the members and not to fight. "We should not accept any trouble maker in the community," he advised.
Sam Ochulor, president of Nigerian Community in The Gambia, said he was elected to serve the people. "You know in leadership, you need to serve the people. Nigerian Community is key and I appreciate the leadership of the community."
Timothy. B Martians, consular officer of Nigeria to The Gambia, who spoke on behalf of the Nigerian High Commissioner to The Gambia, said the purpose of the Community is to bring all Nigerians residing in The Gambia together and work towards the welfare of every Nigerian in The Gambia.
He said as embassy of Nigeria to The Gambia, "it is our duty to represent all Nigerians in the best way we can, and the only way we can do that is to continue working in peace and harmony."
"We continue to act as one family, the High Commission is looking for any one and any time. It is your house, it is your home. All this fight for positions has no use, let us do what the community is aiming for."
Presenting the congress report, Great Akah Ottuduoma, secretary general of Nigerian Community in The Gambia, said in line with the Constitution of Nigerian Community in The Gambia, Nigerian Community congress is held three (3) times in a year.
According to him, the current administration of Nigerian Community was unable to conduct another congress after one was conducted in November, 2019 at the premises of Nigeria High Commission, adding that the fundamental importance of Nigerian Community Congress is to avail cross registered members of Nigerian Community the opportunity to receive briefings from the executive organs of the community elected for the purpose.
Read Other Articles In Headlines