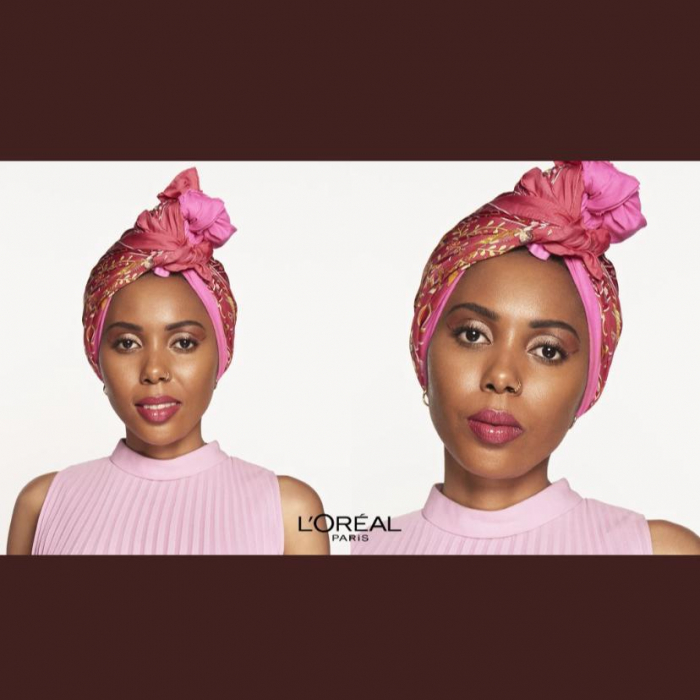 L'Oreal has its headquarters in Clichy, France and is the world's largest cosmetics company that has developed activities in the field concentrating on skin care, hair colour, sun protection, make-up, perfume and hair care.
In an interview with this reporter, Jaha described her endorsement as amazing, saying people that have been called L'Oreal ambassadors are the likes of Beyonce and very famous and powerful people.
For her to be a Gambian from a humble background, she said she had never dreamed of something like this. "I never thought it would be possible for me, it is an amazing feeling," she noted.
With the L'Oreal endorsement, Jaha mentioned one of the things she wishes to undertake; emergency basic income programme for women in The Gambia. "We are currently designing the programme and it would most likely start in URR."
'Every single adult under the age of 60 in URR,' she went on, will be given D2500 a month. "We are doing this to reduce poverty levels in our communities and help empower women because we realised that they are the most vulnerable."
Many Gambians she pointed out, live below the poverty line, "I don't have the answer for everybody, but I do want to use this new platform and resources I have to help as much as I can," she emphasised.
Read Other Articles In Headlines