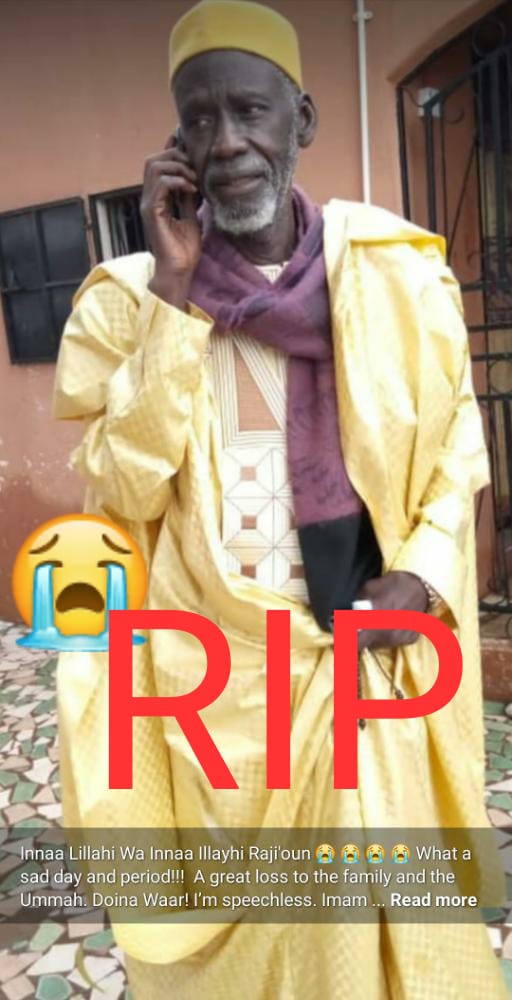 The late Imam was a renowned Islamic preacher at forums and on the state broadcaster (GRTS).
Imam Kah also taught Islamic Studies at both Gambia Senior Secondary School from 1978 to 1979 and at Muslim Senior Secondary School from 1980 to 1981.
Imam Kah was born on 21 October 1959 in Medina Daru of Nuimi in North Bank Region.
The late Imam studied Arabic Literature and Islamic studies in Libya from 1968 to 1978. He held B.A. in Arabic Literature and Islamic Studies and Certificate in Education.
He also had a Diploma in Personal Law from Rabat, Morocco.
He was a senior cadi at the Gambia Judiciary Institute and later became a principal cadi at the same institution.
He was a board member at the Gambia College Council and also a board member at Munazzamat Al-Da'wa Al-Islamia.
The late scholar was also a member of Gambia Prisons Visiting Committee.
Read Other Articles In Headlines