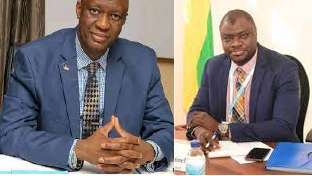 Yahya Manneh further disclosed that this year, the government of The Gambia tasked GRA to collect D13.5 billion as revenue for 2022.
According to him, based on the amount tasked by government, the Customs and Excise is expected to collect D7.82 billion, while Domestic Taxes would bring D5.68 billion, making a total of D13.5 billion for the year 2022.
He explained that this D4.71 billion collection simply means that GRA has exceeded the target by about 0.3 percent or 13.79 million – that is the overall collection of GRA as end of April 2022.
According to Mr. Manneh, if you compare this to 2021 overall, it represents 7% nominal growth. In simple term, the revenue has grown to D295.11 million. He also recalled that last year, during the same period, GRA collected D4.43 billion despite the deadly coronavirus diseases.
The commissioner general of GRA, Yankuba Darboe, outlined major challenges hindering revenue collection, citing the Ukraine war as one of the factors that has contributed negatively on the revenue collection.
Mr. Darboe cited that despite the global hardship, GRA would continue its commitment and dedication to ensure that the task ahead of them is achieved for the development of the country.
CG Darboe also seized the opportunity to advise the taxpayers to comply and redouble their efforts to settle their tax obligations as Gambia is tax based economy. He also reminded the general public that GRA did not introduce any other tax except the one has existed over the years.
Read Other Articles In Headlines