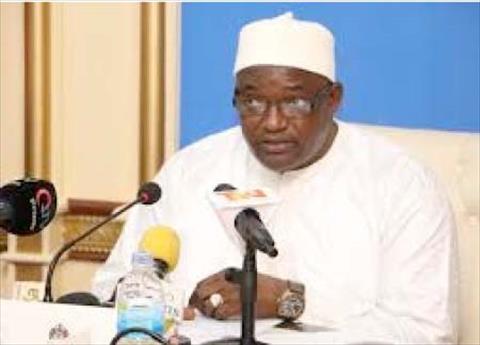 Mr. Barrow applauded the efforts of Gambians, saying it is most encouraging that despite the disruption in daily routines, and in spite of political and ideological differences, Gambians have demonstrated impressive resilience, benevolence and compassion.
"This notwithstanding, my government takes full responsibility to address the Covid-19 pandemic. We will continuously review our policies to accommodate the realities of the times, while ensuring due accountability and transparency."
At the regional level, he said they are working through ECOWAS to strengthen regional strategies to combat the virus.
He continued that at the unprecedented Virtual Heads of State and Government Summit held in April 2020, his brother and colleague, President Muhammadu Buhari of the Federal Republic of Nigeria was selected as champion for the ECOWAS fight against Covid-19. He said it highlights the seriousness that the region attaches to protecting the people.
Barrow clarified that his government cannot determine how long it will take to restore normalcy and carry on with the usual socio-economic and political engagements, adding they need to plan and prepare for life after Covid-19.
"This requires pulling together as a nation, staying focused and recommitting ourselves to the principles of selfless service and good citizenship. We must be proactive, but realistic enough to squarely redefine our goals and devise appropriate strategies."
Each country has now learnt the lesson; that in situations of global pandemics or calamities, attention must be focussed on continual policy review, flexibility and fiscal discipline.
"Most importantly, for both social and economic reasons, innovation and adaptation must be linked for the survival of the people. This is where creativity and positive use of our energy come into play. We have to search for alternatives to feed ourselves, vary the way we work and own our development."
President Barrow called on the youth to realise that a nation could prosper only if they are able to feed themselves, create livelihood skills and optimise the use of technology.
He, however, advises all public institutions to piously pursue the realisation of the NDP goals, stating that "we have to re-prioritise our development agenda by enhancing good governance and be held accountable for our institutional responsibilities.'
For this year's raining season, he added his government has ensured that fertilizer is available on time, while encouraged all farmers to consult with personnel of the Ministry of Agriculture for advice.
Read Other Articles In Headlines