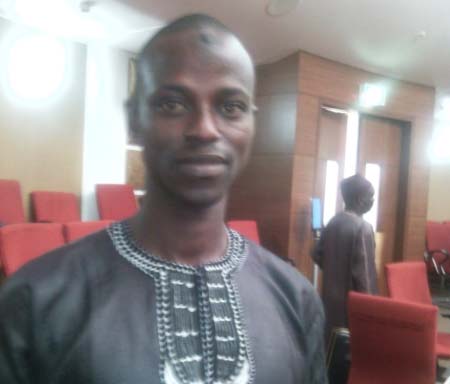 Hon. Buba A. Bojang, National Assembly member for Foni Kansala, has said that the participation of youths in agriculture is lacking in the country.
He said most of the agricultural farms are run by women and old people.
Hon. Bojang made this comment on Monday before members of the National Assembly, during the presentation of the report of the National Assembly select committee on agriculture, rural development and NGO affairs, following a nationwide tour.
He said the youths of the country should involve themselves in agriculture, so that the country could overcome food insecurity.
"Upon our arrival in all the places we visited, the participation of the youths in farming activity is very minimal," he said, adding that most of the gardens are run by women and the old people.
He said a mechanism should be put in place to make sure that youths participate fully in the agricultural sector, because this is paramount to national development.
Hon. Seedy Njie, nominated member, who supported the report, thanked the National Assembly select committee on agriculture for the visits.
He said looking at the document, the recommendations, constraints and challenges highlighted by various members, some of which are not captured in the report, shows the importance of the sector.
Njie said the majority leader indicated that agriculture is the backbone of the country and employing the largest number of Gambians; therefore, going through the report the challenges are cross-cutting.
He suggested that all stakeholders in the agricultural sector look at the issues captured in the report.
Hon. Njie noted that in the absence of this collaboration, it would be very difficult to move ahead.
He also said millions of dollars had been pumped into agricultural projects, and yet still there are problems, adding that all this issues needed to be looked at so that they could be addressed.
He said some of the issues highlighted in the report could be addressed by both officials and with the Assembly select committee on agriculture.
Read Other Articles In Article (Archive)