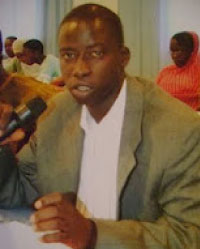 The Gambia College Press Club recently organised a day-long training on "Basic Journalism" for its members at the College campus in Brikama, the regional capital of the West Coast Region.
The training, facilitated by the Young Journalists Association of The Gambia (YJAG), was aimed at introducing the press club members to the fundamentals of journalism to enable them better understand the profession as well become more vibrant information disseminators.
The training was held on February 9, 2012 on the backdrop that there is a need "to recruit students into the press and build their capacity through training" in order to better enhance their day-to-day work as college press corps.
"Gambia College Press Club attaches a lot of importance to this training," Sulayman Janneh, the press club president, said in his welcome remarks. "We are once again proud to be associated with YJAG and I commend you for responding to our needs whenever they arise."
In a brief statement, YJAG President Modou S. Joof welcomed the initiative, saying capacity building is the cornerstone on which YJAG was established.
"We have worked with the college press club in the past and we will continue to work with you to facilitate activities of this nature and for all press clubs affiliated to YJAG," he said, adding that the training was crucial in the students' drive to deliver news on "events and people whose stories are of interest and relevant to their communities."
The students were taken through presentations on "Introduction to Journalism" by Modou S. Joof; "Interview Tips" by Mamadou Edrisa Njie; "Writing Stories" by Ebrima Bah; and "Journalists and Academics as Educators" by Amat Jeng.
Established on 16 September 2007, YJAG aspires to foster unity and mutual understanding among young journalists; promote the wellbeing of and address issues of concern to young journalists; promote freedom of expression; build the capacities of young journalists, among others.
Read Other Articles In Article (Archive)