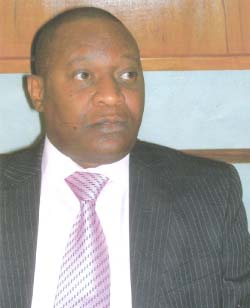 Founded on 9 July 1987 by Heads of States and Government of the African region, the West African Health Organization (WAHO) Day was last Saturday commemorated.
In a statement delivered to mark the day, the director-general of WAHO, Dr Placido M. Cardoso, said WAHO is a specialised institution of ECOWAS on health issues.
He said it was born out of the merger between the Francophone Organization for Coordination and Cooperation for Major Endemic Disease Control (OCCGE) and the Anglophone West African Health Community (WAHC).
According to him, its mission is to serve all fifteen member states of ECOWAS in the field of health by transcending language barriers in the region.
Dr Placido stated that WAHO is developing annually with documentation on the level of attainment of health-related MDG targets in the 15-member states of ECOWAS.
They also monitoring challenges to progress, he said, adding that this is done to enable monitoring of related intervention implementations.
Dr Cardoso also pointed out that the goal of this documentation that reflects the situation in the ECOWAS region on indicators of the three health-related MDGs (MDGs 4, 5 and 6) in the 15-member states is to show regional and national trends, with the efforts made and key challenges facing member states in achieving health-related MDGs.
"Having a functional health system requires a multi-sectoral approach," he said, noting that an efficient health system without development sectors such as communication, education, public works and planning or the private sector, the following key actions may be the ways to address the challenges,
He added that key actions need to be put in place, to address the MDGs in the development of all policy documents: the Poverty Reduction Strategy Paper; the National Policy documents; building capacity and skills of operational level teams, and developing and implementing health programmes.
Read Other Articles In Article (Archive)