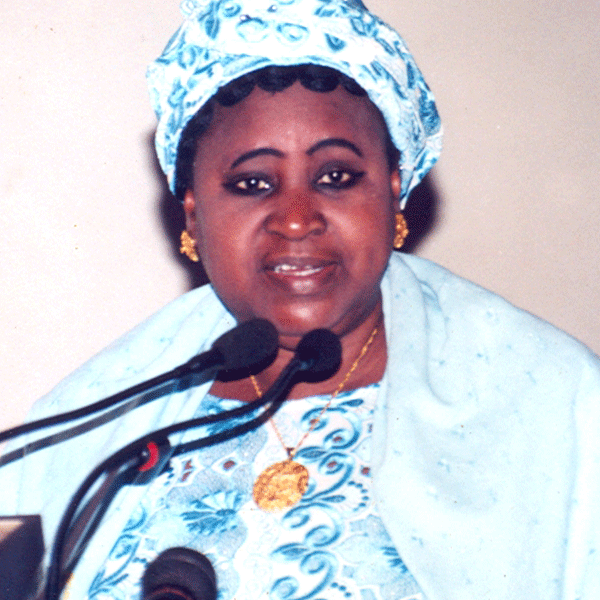 The new Pneumococcal Conjugate Vaccine (PCV7) was yesterday launched at a ceremony held at the Kanifing Municipal Council, making The Gambia to be the second country in Africa after Rwanda to introduce this new vaccine in its routine immunisation services.
The PCV7 vaccine, said to be 89 percent effective in preventing invasion diseases caused by all strains of the pneumococcal, which also reduces the incidence of ear infection by 10 percent, is part of the country's Expanded Programme on Immunisation (EPI) to help protect children against pneumococcal  diseases and meningitis.
Experts believe that  the vaccine would prevent 50-80 percent of all serious pneumococcal infections in children worldwide. It has the potential to make a major health impact, especially in rural sittings where access to treatment is limited, they noted.
Speaking at the launch of the project, on behalf of President Jammeh, Vice-President, Dr. Aja Isatou Njie- Saidy asserted that Gambia's Immunisation Programme has been recognised by the World Health Organisation (WHO) as one of the best in Sub-Saharan Africa.
"Most of the vaccine -preventable diseases under our EPI programme have reached elimination status and tetanus, measles and polio are on the brink of elimination in this country," she said.
"Ideally, the best way to contain the spread of any infection or it is indeed joyous for me to preside over the launching of this important programme," she added.
She revealed that over the years, The Gambia has introduced three new vaccines in addition to the original six traditional vaccines, adding that 'in this process , government 's commitment has been resolute and unwavering."
She added: "The cost of vaccines and essential consumables are always factored in communicable disease, for which effective vaccines are available, is to prevent it through immunisation."
Vice-President Njie-Saidy asserted that EPI programme is now fully integrated into the reproductive and child health programme.
"This new vaccine is very expensive in the international market, but in partnership with GAVI , it will be given free of charge to every child living in the country," she concluded.
Other speakers included Dr. Mariatou Jallow, the Minister of Health and Social Welfare, Edele Thebaud, a  representative of UNICEF, Dr. Babagana Amadu, who represented WHO.
Read Other Articles In Article (Archive)