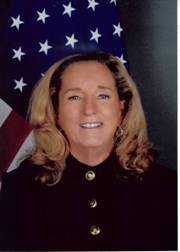 On Monday, U.S. President Barack Obama nominated Pamela Ann White as the new U.S. Ambassador to Haiti.
If confirmed by the U.S. Senate, White will replace Ambassador Kenneth H. Merten who has held the position since 2009.
Pamela Ann White is a career member of the Senior Foreign Service with the rank of Career Minister and currently serves as the U.S. Ambassador to The Gambia.
Prior to serving in The Gambia, she was United States Agency for International Development (USAID) Mission Director in Liberia, Tanzania, and Mali. From 1999 to 2001, she served as USAID's Deputy Director for East Africa.
Previously, Ambassador White held a number of overseas positions with USAID, including: Executive Officer in Senegal, Haiti, Egypt and South Africa and Community Liaison Officer in Burkina Faso.
Prior to joining USAID in 1978, Ambassador White served as a Peace Corps volunteer in Cameroon from 1971 to 1973. She holds a B.A. in Journalism from the University of Maine, an M.A. from the School for International Training, and an M.S. in international development from the Industrial College of Armed Forces.
In a White House press release which announced a number of new nominations to the administration, Obama was quoted as saying "I am grateful that these talented and dedicated individuals have agreed to take on these important roles and devote their talents to serving the American people. I look forward to working with them in the comings months and years."
Ambassador Merten, if White is confirmed, will leave the post in Haiti having been the U.S. ambassador through the earthquake of January 12, 2010. Merten's "extraordinary leadership in expeditious diplomacy" earned him the Ryan C. Crocker award in 2011.
Read Other Articles In Article (Archive)