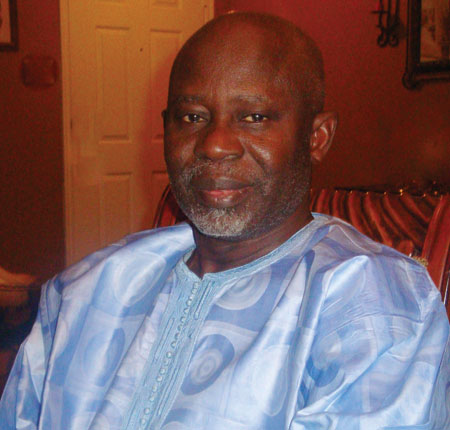 The United Democratic Party (UDP) is calling on President Yahya Jammeh not to assent to the Elections (Amendment) Bill, 2015 that was passed by the National Assembly on 7 July 2015.
In a statement sent yesterday to The Point, The Gambia's biggest opposition party said the National Assembly "blindly endorsed" the legislation without properly weighing the consequences. 
Now that it is passed by the National Assembly, the President has to sign, assent to the bill before it can become part of the laws of The Gambia.
The controversial amendment to the Elections Act increased deposit for presidential candidates from D10,000 to D500,000, and for National Assembly members from D5,000 to D50,000.
It also makes it a provision for the executive members of all the political parties to be resident in The Gambia, and the parties are also obliged to submit their yearly audited accounts to the Independent Electoral Commission (IEC).
The UDP said the passage of the bill by the National Assembly "is a deliberate attempt to thwart the democratic process in The Gambia".
"The passage of this bill is a betrayal of trust and confidence reposed on the members of the National Assembly by their constituents," the party said.
When President Jammeh assents to the bill, contesting for elective office will be determined by the wealth one is able to accumulate to satisfy the onerous financial conditions introduced by the amendment.
"This effectively restricts the democratic space by reserving participation in elections for only those with financial means to run for public office," the UDP said.
The Election Decree, 1996, now Elections Act 1996, provided for registration of political parties at no fee, but a provision introduced by the amendment requires a new political party to pay a registration fee of one million dalasis.
In contrast, the UDP said, "you will hardly find" a commercial entity that is required to pay the same amount as registration fee. 
"This unprecedented move by the executive, which is using the name of IEC in its anti-democracy drive, runs contrary to the provision of the constitution that guarantees freedom of association," it added.
The UDP believes that participating in politics or contesting elections ought to be seen as opting for public service with the sacrifice that comes with it, and not a profit-generating business venture.
Read Other Articles In Article (Archive)