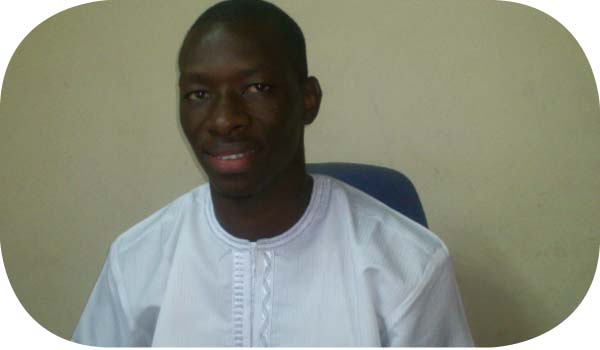 The Banjul High Court presided over by Justice Eunice Dada Oshim yesterday adjourned the trial involving Taranga FM Managing Director Abdoulie Ceesay for adoption of address, as the defence announced closure of their case.
The Taranga FM MD is being tried on a seven-count charge of sedition, which he denied.
When the case was called, DPP SH Barkun appeared for the state while counsel Combeh Gaye-Coker represented the defendant.
Counsel Gaye-Coker then said that on the last adjournment date, they informed the court they intended to call a witness.
The witness had been out of the jurisdiction and, in view of the circumstance, she has no choice but to close the defence case and to proceed to address.
DPP then said they were informed by counsel from the defence chamber, before the court went on vacation, that the witness would not turn up.
He said they then proceeded and filed a written address in court and are now waiting on the defence to reply.
In response, counsel Gaye-Coker said: "I refuse to accept service of the written address from the clerk this morning, reason being that this is a court of record and I am not aware of any order made by the court asking the prosecution to file address, because the defence case was not yet closed."
She added: "I do not understand how DPP can file address without the defence closing our case."
DPP said he had an argument with junior counsel Gaye that the witness might not turn up, and that filing a written address before the defence would close their case had no legal implication on the accused.
He did not see any reason from counsel's objection, unless if counsel was able to show what the consequences were for filing the address before the closure of the defence's case.
The trial judge, in her ruling, said the issue before the court was the fact that DPP filed address without the defence closing its case.
She said the DPP being aware of the fact that the witness would not be in court and, in the prosecution's bid to prosecute the case expeditiously and without wasting the court's time, proceeded to file a written address.
The judge further said the fact that the court did not formally order the DPP to file address had not rendered the address filed by the DPP invalid.
She, therefore, ordered the defence to accept the written address.
The defence was then given seven working days to file their address and the state was also given seven working days to file their reply on points of law.
The case was then adjourned until 21 April 2016, for adoption of address at 1 pm
Read Other Articles In Article (Archive)