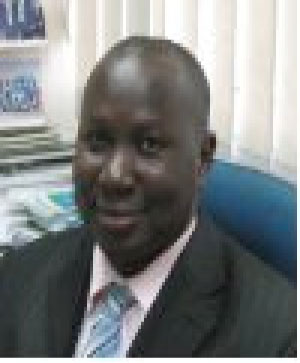 Buba 'Star' Janneh, First Vice President and spokesperson of the Gambia Football Federation (GFF) has said the issue of the them not seeing the CAF circular which was sent before they officially took over office should not be use as a blame game as the nation of the Gambia is at the state of shock.
It is their job to explain to Gambians understand, Janneh who was answering questions from journalist on Monday during a media briefing on the disqualification of the Gambia Under 20 from further taking part in the qualifiers added, saying, they are not blaming anyone in any way.
"If you walk into this office being faced with massive issues such as a debt of more than what was indicated, a situation where Gambian football has gone through a face for 8 months, you have the national team participating results which made everyone embarrass and then there is one document even though they have indicated that Gamtel and Steve Biko would be participating in CAF competitions, with all of these and you are not aware there was a circular", he stated, saying, their reference point was the regulation.
The regulation stated clearly Under 20, he added, noting that, they did not play anybody over 20 years. They did not even asked for the document because they did not know it existed.
Nowhere in the handing over it was mention that their was a circular, he insisted.
I believe you should do whatever you thing is right even though it may not change the outcome, he said, he said referring that they will counter protest CAF decision to disqualify the Gambia, adding that, they are making research and going by the regulation of CAF and believe that by article 41 CAF didn't do what they were suppose to do in Liberia. They owe it to the Gambia public to make that point to CAF, he added.
The players and the coaches will continue to engage in the youth tournament as long as they are in office, he said further, adding that, there is no joy other than to see a young Gambia from a remote corner of the country plying his trade on the national and international scene.
Read Other Articles In Article (Archive)