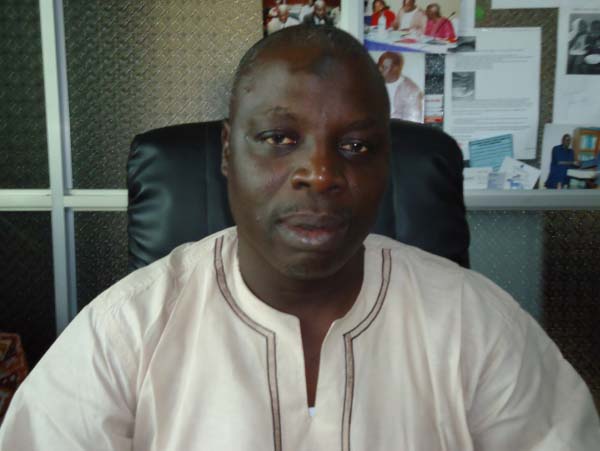 Modou Njai, Director of Health Promotion and Education, has said The Gambia "is still Ebola-free," adding that they have not received any Ebola case neither a suspect nor confirmed case.
Njai was speaking at a press conference held at the department's office in Kotu during an orientation session on Ebola, the current situation and measures in place to continuously prevent and maintain an Ebola-free Gambia.
He called on people not to panic because of the situation in other countries.
They have been monitoring the borders, as well as the country and, as of now, The Gambia is Ebola-free, he went on, noting that fighting Ebola requires the collaboration of everybody.
He highlighted the numerous activities they are engaged in sensitizing the general public about the virus, and also called on people to be washing their hands regularly with soap.
Njai expressed gratitude to all media houses in the country for the support given to them in helping raise public awareness.
They have finalised with Africell, he announced, adding that Gamcell and Comium would support them in the near future and they would have billboards to carry messages on Ebola.
Sanjally Trawally, deputy Director Health Promotion and Education, also said The Gambia has no case of Ebola up to date since the outbreak.
They have done a lot of preparation, he added.
Amadou Wurry Jallow, of the Disease and Epidemiology Control Unit, said The Gambia is still considered by WHO as a priority high risk country based on its geographical proximity to affected countries; trade and merchandise; migration and immigration of populations, as well as the strength of the health system.
Mr Jallow added that when it comes to Ebola it should be everybody's responsibility, noting that they have set up three Ebola treatment centers in the country.
Lamin Kanyi gave a global report on the situation of Ebola; Mariama Dampha chaired the briefing session.
Read Other Articles In Article (Archive)