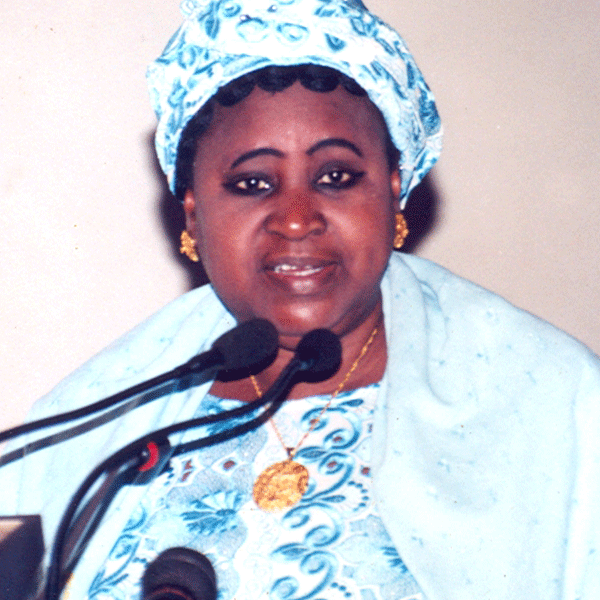 As the world celebrates yet another World Population Day on the theme: "Invest in young people", speeches delivered on the occasion by Dr Aja Isatou Njie-Saidy, Vice President of The Gambia and Ade Mamonyane Lekoetje, UN Resident Coordinator, were dominated by adolescent pregnancy, early marriages and unsafe sex and abortions.
Teenage pregnancy is an increasing factor impeding the healthy growth of the girl child. Early marriage is another common factor that hinders the progress of the girl child. As a result of unwanted pregnancy young girls opt for abortion which end result is bleeding to death.
According to Vice President Dr Aja Isatou Njie-Saidy, sexual and reproductive health among adolescent youth is a major concern in The Gambia and around the world.
"There are many adolescent youths that are sexually active at an early age," VP Njie-Saidy said.
She said adolescent fertility has been a global problem in reaching social and economic consequences, adding that there has been an offside in teenage pregnancy comparing the health risks and socio-economic situation of girls and young women.
She said the incidents of illegal abortions and dropouts among school girls in The Gambia could be attributed to unwanted and teenage pregnancies.
According to VP Njie-Saidy, the 2000 adolescent youth survey shows that sexual activity was prevalent particularly among the adolescent youths in that 41.4 per cent had experience sexual relationship at least once and about 15 per cent of the sexually active females had been pregnant at least once.
VP Njie-Saidy said that half of the pregnancies reported were surely unwanted and occurred among school girls who had to leave school as a result.
She said adolescents face many sexual and reproductive health problems that affect their health, as well as their overall development.
She said they are also affected by many social problems that lower their quality of life, such as poverty, discrimination and inadequate education.
She said to make matters worse many have little knowledge on the risk of unprotected sexual acts; thus unwanted pregnancies, sexually transmitted infections including HIV/AIDS are the most obvious and unavoidable consequences.
She said the UNICEF 2010 report on The Gambia reveals that 46.5 per cent of married women were married before their 18th birthday while 8.6 per cent were married before their 15th birthday.
She said it was well noted therefore that pregnancies at this age in a woman's life could have sometimes far-reaching consequences for her.
She added that records have shown that majority of maternal deaths in The Gambia are within the age cohort 14 to 19 years and adolescents have the right to decide freely when to get married and have children.
"We must therefore as parents and guardians do our part in ensuring our young people, particularly our girls, are given the attention needed to making sure that they are protected and cared for so that they can reach their cherished destinations in life," she said.
The culture of non-dialogue between parents and children on sexuality has to be done away with, for sure, if we are to meaningfully reduce the incidents of adolescent pregnancy in our homes and society in general.
And dialogue with our children has great potential for empowering our young ones to independently make informed choices on sexual and reproductive health issues.
Madam Ade Mamonyane Lekoetje, UN Resident Coordinator, said in her speech that millions of girls are coerced into unwanted sex and marriage increasing the risks of unwanted pregnancies, unsafe abortions and sexually transmitted infections including HIV/AIDS, as well as death and disability during child birth.
This was why, she noted, young people, especially adolescent girls, are at the heart of their work at the UNFPA.
From these speeches made by our leaders one could see that teenage pregnancy, unsafe sex, illegal abortions and early and child marriages are indeed a growing concern both at home and internationally.
Teenage pregnancy is the main factor for the dropouts of girls in schools. Unsafe sex makes our young girls prone to STI's including HIV/AIDS. Illegal abortions also result in deaths of our young girls due to the manner in which it is carried out. Early and child marriages end the education of our young girls.
Young girls have the right to reproductive health and right information services so as to enable them make informed choices and this includes the right to contraception.
Puberty is a confusing stage to all particularly the girl child, so it is only dialogue between the parents and the girl child on sex and sexuality that can help them to be able to conquer adolescent challenges they are faced with.
In the fight against adolescent pregnancy we should all be involved as responsible parents and citizens. The media has also a role to play in talking to both parties to create awareness in tackling the issue.
The parents, on the other hand, could promote dialogue between them and their girl child on sex and sexuality. Young girls could organize themselves into peer health groups and educate each other on reproductive health and rights information services by partnering with institutions like the Gambia Family Planning Association (GFPA).
We all have been victims of adolescent pregnancy in one way or the other so it is time for us to act now and place our young girls on the right path for the great future we all dream of.
Read Other Articles In Article (Archive)