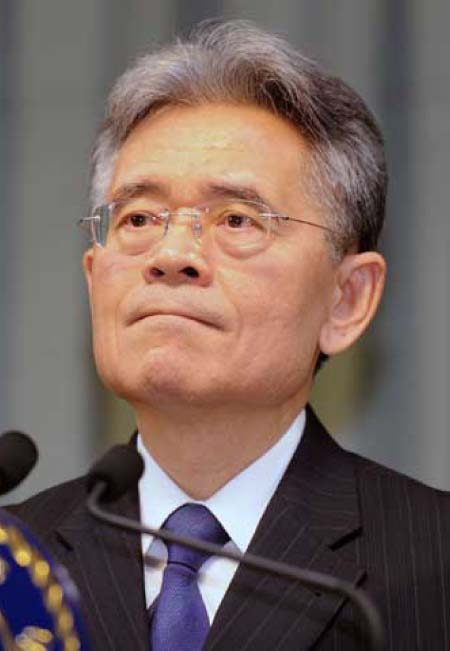 Taiwan on Friday expressed shock and regret over Gambia's surprise announcement that it had broken off ties with the island after 18 years, in its "strategic national interest".
"Our government expresses shock and regret that Gambian President Yahya Jammeh sent a letter to our embassy in Gambia on November 14 to inform us the immediate termination of ties," vice foreign minister Simon Ko told a news conference in Taipei.
"Jammeh has his personal style and we think this is Jammeh's personal decision," Ko said. He did not respond to questions on whether China was pressuring the western African state to sever ties with Taiwan.
Gambia is the first country to cut diplomatic ties with Taiwan since President Ma Ying-jeou took office in 2008 on a China-friendly platform and pledged a "diplomatic truce" with Beijing.
The latest setback means Taiwan is now recognised by just 22 countries, mostly developing states in Africa, Latin America and the Pacific.
It also leaves Taiwan with just three diplomatic allies in Africa -- Swaziland, Sao Tome and Principe, and Burkina Faso -- at a time when China is pumping billions of dollars into the continent.
It remained unclear if the severing of ties was linked to the development of relations with China, which has a growing influence in Africa, and if there was any pressure exerted on Gambia to cut ties with Taiwan.
Taiwan and China were separated in 1949 after a civil war, but Beijing still claims the self-ruled island as part of its territory awaiting reunification, by force if necessary.
The two sides had for years locked in a bitter diplomatic tug-of-war, luring away each other's allies with generous financial packages in so-called "chequebook diplomacy," until tensions eased markedly in recent years under the Ma administration.
Gambia announced Thursday its decision to break off diplomatic relations with Taiwan immediately, citing the "national interest," according to a statement issued by President Jammeh's office.
"Despite the end of diplomatic ties with Taiwan, we will still remain friends with the people of Taiwan."
Taiwan has poured millions of dollars into the health, education, agriculture and infrastructure sectors of resource-poor Gambia, the smallest country on the African mainland, and President Ma had visited Gambia in April 2012.
Gambian Ambassador Alhaji Ebrima N.H. Jarju was summoned by the MOFA Friday morning over the matter.
Asked by reporters if The Gambia is prepared to establish diplomatic relations with the People's Republic of China, Jarju said he had no idea and could not answer that question.
Source: Agencies
Read Other Articles In Article (Archive)