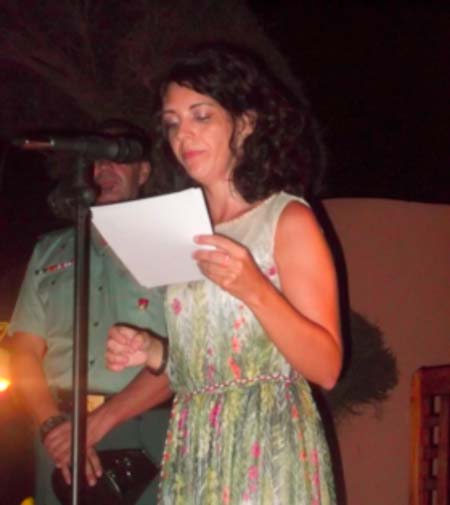 The Spanish Embassy in Banjul Monday celebrated its country's national day, which is annually celebrated on October 12.
The idea of marking the national day of Spain on this date was from the writer Ramiro de Maetzu, when he stated in an article called "La Hispanidad" that "October 12 shall be hereinafter the Dia de la Hispanidad".
The celebration, held at the N'gala Lodge Restaurant in Fajara, was in the form of cocktail reception, which brought together government officials and various diplomats.
In her remarks on the occasion, Spanish Embassy Charge d' Affaires in The Gambia, Laura Mayoral, underlined the good bilateral relationship between Spain and The Gambia.
She said that on the migration front, there was constant support from the Government of The Gambia to Spain and the Frontex operation in the West Coast of Africa, as well as to support their liaison officer from the Guardia Civil at the Spanish Embassy.
Charge d' Affairs Mayoral said Spain had always supported The Gambia before the European Union, and the Government of Spain was satisfied with the signing of the first tranche of the NIP (National Indicative Programme) for the period 2015-2016.
She said Spain, being a non-permanent member at the Security Council, during 2015-2016 extended her appreciation to the vote of The Gambia for the Spanish candidacy that allowed Spain to fulfill its international commitments.
She said the priority areas of action by the United Nations Security Council under the Spanish Presidency would be the agenda of women, peace and security, as well as response to humanitarian emergencies, in particular Syria and Yemen, and the fight against terrorism, with special attention to the perspective of the victims.
The Spanish diplomat added that there had been three open discussions on women, peace and security on the occasion of the high level review of the implementation of resolution 1325 (2000).
A second open debate would focus on the situation in the Middle East, and the third debate would focus on the improvement of the working methods of the Security Council, she said.
She extended her appreciation for the tremendous work done by the volunteers and people who are working in The Gambia through NGOs and the private sector to improve the productive sector of the country, and also infrastructure and renewable energy.
Speaking on behalf of the Gambia government, the Minister for Higher Education, Research, Science and Technology, Dr Abubacarr Senghore, said the two countries have been friends for a long time.
He extended Gambia's gratitude to the Kingdom of Spain and its government for hosting a huge number of Gambians, adding that Spain is one of the European countries in which Gambians stay peacefully and doing their normal businesses.
"We urge you to continue taking care of our people in your country," said Minister Senghore.
Both countries are also looking forward to more collaboration, particularly in science and technology, he added. 
Read Other Articles In Article (Archive)