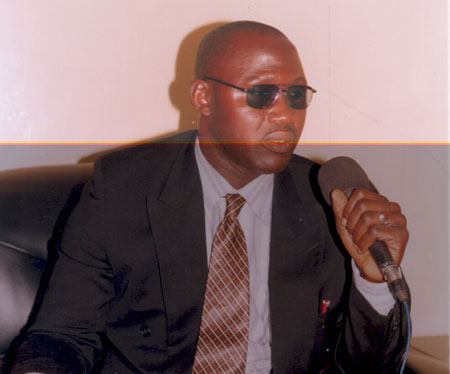 Senegalese officials including the chairman, Ebou Ngum, and Secretary General Alieu Faal of the Senegalese chapter for the Senegalese-Gambian Association for Integration and Socio-economic Development (SGAISD), are in The Gambia ahead of the association's first international symposium and conference due this weekend.
Alhagie Ebou Momar Taal, first assistant executive secretary of the Senegalo-Gambian permanent secretariat, is also in Banjul from the UK.
The delegations formed part of the advance party currently in The Gambia to check the level of preparedness ahead of the forum.
The trips of the delegates were facilitated by the Gambian counterpart with the exception of Alhagie Ebou Momar Taal, according to the SGAISD Gambia chapter president, Saikou B. Jarju.
Likewise all the five selected students from the various universities such as the University of Chiekh Anta Diop of Dakar, University of  Thies, University of Assane Seck of Ziquinchor, University of Alioune Diop of Bambaye and the University of Gaston Berge of St Louis are also due in Banjul today.
In the same development, Professor Morr Ndow and Ambassador Saidou Nourou Ba, as well as 70 delegates from the various regions of Senegal are expected in Banjul tomorrow.
Professor Iba Der Thiam and Professor Ibrahima Thiuob are expected in Banjul on Saturday from France.
According to Chairman, Saikou B. Jarju, SGAISD Gambia chapter provided air tickets for the guests to enhance their trip to Banjul for the forum.
Chairman Jarju appealed to government partners, companies, donors, and philanthropists to aid the association to have a successful forum.
The subject of the forum on day one shall be debated on the theme: "Is Senegambia Integration a necessary tool for the socio-economic advancement of its two peoples?"
The other conference theme is: "The Historical Perspective of Senegambia, the prospects and the way forward", to be discussed on Sunday led by professors of the two nations.
Read Other Articles In Article (Archive)