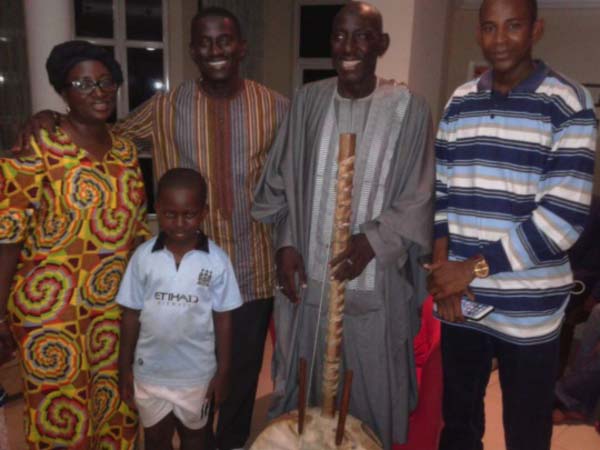 Sabally's Leadership Academy (SLA), a youth mentorship group founded and led by former Presidential Affairs Minister, Momodou Sabally, on Saturday launched a platform for dialogue on issues of national progress.

The platform, dubbed 'SLA Kachaa Series- Conversations on New Gambia', is meant to foster genuine national dialogue. It was launched at Kerr Sering and attended by academics as well as associates and well-wishers
The maiden forum was themed 'New Gambia- Authentic Roles of Young People' and the lead discussant was Jainaba T. Sarr who urged the young people to launch new revolutions about maintaining national peace and stability as well as self-sustainable development.
She applauded Gambian youth for their role in the recent peaceful change of government while urging them to play their roles effectively in shaping the New Gambia.
"The first revolution was about kicking out dictatorship; now the onus is on you for fresh revolutions that will ensure the maintenance of national peace and stability as well as self-sustenance in our development journey," Madam Sarr said.
Kora player Jali Alhagie Mbaye delivered a musical lecture imploring young Gambians to embrace the culture of meaningful dialogue handed down to them through tradition and culture.
He urged the youth to uphold a healthy sense of self-esteem and patriotism by sticking together in helping to further advance The Gambia's development objectives.
During the discussion, the participants shared their views on various issues including entrepreneurship, the need to make the national education curriculum more responsive to the needs of the evolving economy, and environmental protection and climate change.
Leading Gambia rapper ST Brikama Boyo also addressed the forum, thanking the initiator of talk series, Momodou Sabally, whom he described as a champion of youth empowerment.
ST urged young Gambians to speak up and not to hold back in the evolution of New Gambia.
"People need to speak out; holding back will not change anything. New Gambia is about people changing their attitude," he said.
On his part, the founder and CEO of SLA, Momodou Sabally, thanked participants and guests at the forum for their healthy contribution to the programme, saying that the theme of the forum was apt given the fact that young people hold the future of The Gambia.
Sabally urged the youths to maintain their self-esteem and appropriate their rich tradition and culture in their quest for self-fulfillment and national development.
Read Other Articles In Article (Archive)