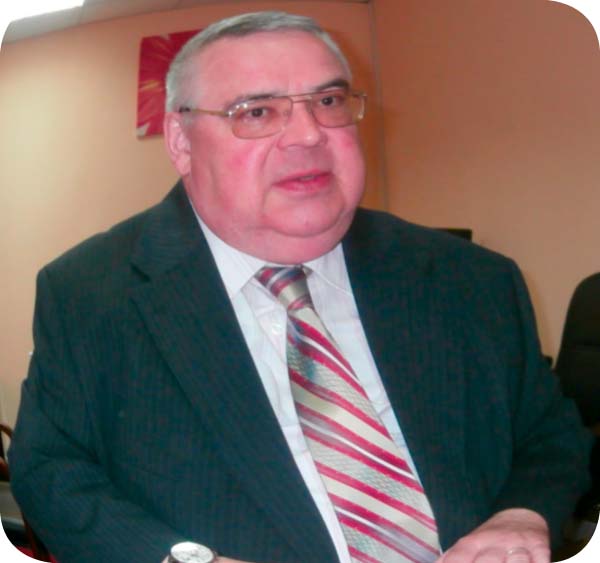 Russian Ambassador to The Gambia and Senegal has expressed his government's strong desire to working with the Gambia government to attain rapid growth and development for the country and its people.

Ambassador Sergei Kruykov, who was in Banjul on Friday to inaugurate the Russian Consulate in The Gambia under Consul Lamin Manga, said The Gambia is a friendly nation that the Russian president, Vladimir Putin, has strong desire to cooperate with and assist in whatever sector possible for national growth and development.
"We are friends, therefore we are ready to answer to anything required of us, especially as regards the development of The Gambia," said Ambassador Kruykov, who is based in Dakar, Senegal.
"We are ready to study any proposal in any field such as fisheries, education, tourism, agriculture and other investment sectors," he said, adding that The Gambia has qualified workers who could provide the labour needed for any investment the Russian government and people may undertake in The Gambia.
"You have relatively low cost labour but qualified workers in The Gambia," he said, adding: "We are thinking of developing factories in various sectors in the country. We can, for example, produce fruits in The Gambia. It will be highly welcomed in Russia," he said.
Russia, he added, always looks positive to nations they relate with and do help such nations to grow and prosper.
"Russia is a friendly country, as we are a friendly people. It is the same for The Gambia. Therefore you can count on us as a friend," he said.
On cooperation
The Russian diplomat said his country has maintained a viable cooperation with The Gambia in such areas as education and other technical fields.
The Russian government has been awarding scholarships to Gambian students, which according to Ambassador Sergei can be increased to help The Gambia with more skills and knowledgeable workforce under the new government of President Adama Barrow.
There are other opportunities in the education sector or study fields in Russia, being utilised by private Gambian students, such as in doctoral field, medicine, engineers and other technical areas.
"There are two main achievements in our cooperation this year, 2017," Ambassador Sergei said, referring to the re-opening of the Gambia embassy in Russia, which was closed following the political impasse that emanated from the December 1, 2016 presidential election.
"The new government has expressed openness to work with us," he said, adding that the two leaders and governments on Thursday, 4 May 2017, signed a bilateral agreement on visa free for business people and diplomats between the two countries.
"It will greatly help us, as processing air ticket takes time and money, especially in Russia, which has a huge territory.
"For us this is an achievement as we have already signed the document. That makes me happy," the Russian ambassador said. "Lamin Manga, who is an extraordinary diplomat, is ready to open more bilateral relations between us. And we have the political will to have good and healthy relations in all sectors of development such as business and tourism."
Political stability
After the recent political impasse in The Gambia, the country has been brought back to a peaceful situation, creating a chance for The Gambia to develop more economically, the Russian diplomat said.
"When the country is stable, there is confidence in people to come and invest," he averred, saying: "We will do everything to strengthen our bilateral relationship."
President Vladimir Putin is one of the first leaders to congratulate The Gambia and President Barrow after the new Gambian leader won the presidential election.
Mr Sergei also refuted allegation that the Russian government was more linked to the former regime of Jammeh.
"We are never backing a regime, or a new political class in any certain country. We are for the people," he explained.
The Russian Ambassador said one potential area The Gambia can tap from Russia is tourism. But, he noted, Russian tourists would require high standards in hotel quality.
"Russian tourists have been spoiled by hotel standards and facilities of other nations like Turkey and Egypt," he said.
President Barrow, he disclosed, had requested from the Russian government to also help raise the quality of hotels and develop the tourism sector in the country.
He also cited the cost of tickets to The Gambia, saying that flight to The Gambia could be very expensive on individual basis.
"So chartered flight explorations could be very economical considering the cost of tickets from Russia to The Gambia. So we are looking at how we can get moderate prices," he said, adding: "Accurate and progressive information from Gambian journalists would do a lot of good" to Destination Gambia, even though Consul Lamin Manga had said the Gambia Tourism Board had been exerting some efforts in this direction.
On Security
The Russian Ambassador said his government has some preliminary security agreement with The Gambia government on such threats as terrorism and the like but not much to write home about.
He also believes in the potential of Gambia's natural reserves such as oil and other extractive minerals, which he said can be harnessed well.
Read Other Articles In Article (Archive)