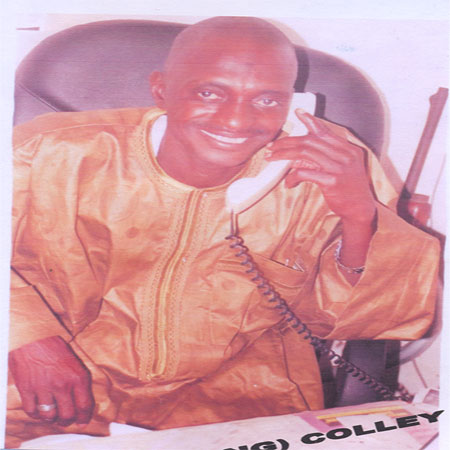 The president of the Brikama Youth and Sports Association has informed Pointsports that the target of Brikama Utd F.C is not to win the league but to maintain their place in top-flight football. President Colley explained that their sole goal is not to be relegated to the second division.
Asp King Colley, made this remarks during the weekend at his office in Brikama. He stressed that, BYSA, will do everything possible to maintain first division football. ASP Colley said that their current objective is to support and develop Brikama Utd F.C. He noted that Brikama Utd F.C does not belong to BYSA but to the people of Brikama.
He called on the people of Brikama and its environs to come out in large numbers to support the team. "As the team of Western Region I am appealing to all and sundry to come forward and support Brikama Utd F.C," ASP King Colley appealed.
Mr. Colley expressed confidence in Brikama Utd F.C claiming that with the necessary support they are going to be a trademark name in first divisional football in Gambian football.
Read Other Articles In Article (Archive)