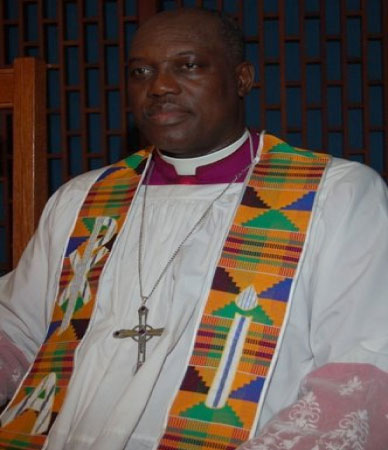 Dear Reader,
" … Peter came to Jesus and asked,
"Lord, how many times shall I forgive my brother when he sins against me?
Up to seven times?"
Jesus answered, "I tell you, not seven times, but seventy-seven times."
(Matthew 18: 21 and 22)
Forgiveness is one of the greatest challenges to humanity.  A divine quality, it is an inevitable necessity for true peace of body, mind and soul.
We have just celebrated Christmas – the Feast of the Nativity – the birth of Christ Jesus.  Jesus revealed the nature of God to humankind. The life, death and resurrection of Jesus revealed the love and forgiveness of our almighty God.  As we are all made in the image of God, the ability to forgive is within each and every person.  The grace to release that ability is a true gift from God.
One of the great examples of forgiveness and reconciliation we have had in the modern age has come through our African brother, Nelson Mandela.  Despite the cruel and degrading treatment he had received at the hands of the apartheid government of South Africa, culminating in 27 years of incarceration on Robben Island, at the end of it Mandela was able to recognise the fundamental goodness in people.  In his autobiography, A long Walk to Freedom, he stated,
"No one is born hating another person because of the colour of his skin, or his background, or his religion.  People must learn to hate, and if they can learn to hate, they can be taught to love, for love comes more naturally to the human heart than its opposite."
To see a real life example of forgiveness and reconciliation is very powerful.  By knowing the background to the story we know the hurt that is being laid down and put away, to allow life to move forward in peace.  It is so easy to believe that not to forgive, and to seek revenge, is the strong response to a wrong done.  It is easy to believe that to forgive is weak – as though the one who has done wrong is going to 'get away with it'.  Jesus knew the wisdom in forgiveness, and learning to love and pray for someone who has wronged you.  He knew that this was the only way to true peace.  To reflect on the life of Nelson Mandela, and to hear what he has to say, reveals the wisdom in the teaching of Jesus.  Those who find the strength within themselves truly to forgive have found out what this wisdom is saying to them.  We find this in some of the words of Mandela.
Whilst in prison Mandela had said that he would not compromise in the negotiations for his freedom.  He said that his freedom and the freedom of his people were one and the same thing.  Here he was referring to his being released from prison, and the people of South Africa living in a free and democratic society, free from discrimination and oppression.  He continued this principle on his release from prison.  He said,
"As I walked out the door toward the gate that would lead to my freedom,  I knew if I didn't leave my bitterness and hatred behind,
I'd still be in prison." He went on to say, "For to be free is not merely to cast off one's chains, but to live in a way that respects and enhances the freedom of others."
He could see that we are all inter-related and inter-dependent in our lives.  As the saying goes, 'no man is an island, sufficient unto himself'.  In other words, we need each other, and we need to help each to become the good people we are all created to be.  Mandela could see the delusion attached to those who harbour resentment, and the lasting harm bitterness can cause.  He knew the harm that hatred and bitterness could do to the one who had these feelings.  He had gained insight into the wisdom behind the teaching of Jesus with regard to forgiveness.  Mandela's analysis, in practical terms, was as follows – he said, "Resentment is like drinking poison, and then hoping it will kill your enemies".
In other words, the one who suffers is the one who cannot forgive.  This is no doubt a double wrong to the one who has already suffered, but the remedy and path to freedom is in the hands of the person who is struggling with their pain and resentment.  Only those who can forgive can find freedom in new life.  Other examples of forgiveness have come from all over the world, and throughout the ages.  Hear one which came out of the horrors of the Second World War.
Corrie Ten Boom, a Dutch lady, helped persecuted Jews during the time of Nazi occupation in Holland.  She and her family suffered when this was discovered.  She spent time in Ravensbruk concentration camp.  Her sister died there.  She says, "Since the end of the war I had a home in Holland for victims of Nazi brutality.  Those who were able to forgive their former enemies were able also to return to the outside world and rebuild their lives, no matter what the physical scars.  Those who nursed bitterness remained invalids.  It was as simple and as horrible as that".  It seems that, although to be forgiven can be healing, a major benefit is for the one who forgives.  Rather than suffering the double injustice of a life of bitterness in addition to the first injury, forgiveness liberates into new life.  This does not minimise how hard it can be, but shows the reward.  Ample doses of God's grace are needed to be able to forgive.
It is essential to remember that forgiveness and seeking reconciliation is not the weak option, but the option of strength, because,
Life is stronger than death
Light is stronger than darkness, and
Love is stronger than hate
What a resolution to make this New Year!  Forgiveness cannot happen in an instant, but the resolve to seek reconciliation with those with whom we may harbour resentment, must be a good start.
My prayer for us all this New Year is for the gifts of joy and peace for all those who seek to be reconciled with God and their neighbour.
May 2014 bring you all that is good.
Amen
Read Other Articles In Article (Archive)