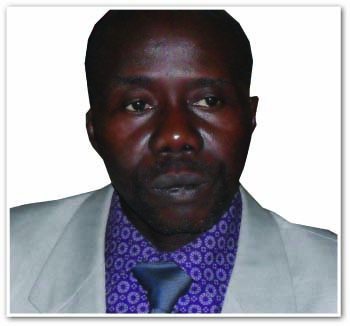 The speaker of the Nationa Assembly Hon. Abdoulie Bojang accompanied by National Assembly members, officials of the Independence Stadium, as well as journalists yesterday visited the Independence Stadium.
The visit followed the Independence Stadium report, tabled for assessment before the Public Accounts Committee and Public Enterprises Committee, PAC/PEC, of the National Assembly.
Speaking shortly after visiting the place, Hon. Abdoulie Bojang said there was a lot of maintenance to be done at the country's Independence Stadium.
"We have seen everything at the Independence Stadium and, as the national stadium, we will see what step to take in order to make this place good," he said.
Ebou Faye, General Manager of the Independence Stadium, said they appreciated the visit of the National Assembly members to see what was happening at the Independence Stadium.
He said the NAMs' visit followed that of the Minister of Youth and Sports, as well as the Chairman, adding that they would be able to show them the state of the stadium and how it was three years ago compared to the improvements made so far.
He said the visit would avail NAMs the opportunity to know the state of the stadium, as they are also faced with a lack of resources and other challenges.
He told the National Assembly members that though it was very difficult for them because of lack of resources, they were still trying to maintain it in the interest of the nation.
The Majority Leader and National Assembly Member for Serrekunda East, Hon. FabakaryTombong Jatta, said they should be able to do something about the stadium to ensure the place is good.
"This is the only stadium we have, so we must maintain it," Hon. Jatta said.He said if government happened to invest millions and this place could not bring revenue to the state it would be very difficult to upkeep it.
The whole Independence Stadium including the Friendship Hotel was seen by the National Assembly members during the visit.
Read Other Articles In Article (Archive)