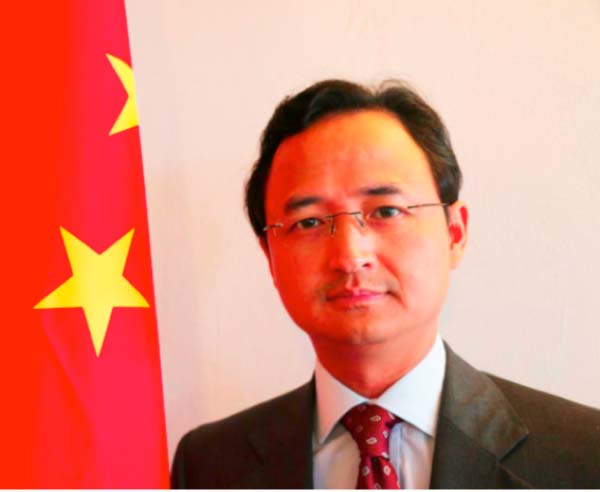 The new round of industrial revolution, arising in the era of economic globalization, has given a strong boost to economic growth of almost all countries. However, if not managed properly, it may also lead to lack of inclusiveness in growth. Realizing inclusiveness and achieve sustainable development are the two sides of the same coin.
Promoting inclusive growth in our times calls for upholding economic globalization, a process which is not all smooth sail and without challenges of various forms. What is important is to better adapt to and steer economic globalization forward and promote trade and investment liberalization and facilitation. Better institutional arrangements incentivizing efficiency and equity need to be put in place, opportunities for equal participation by all need to be provided, more support to vulnerable groups need to be given, and a model of balanced and inclusive growth need to be developed.
China has been actively pursuing inclusive growth at home. Inclusive growth in China is an important reason why China's economy maintains steady growth over the years despite the sluggish world economy. In keeping with the principles of innovative, coordinated, green, open and shared development, China has highlighted inclusiveness in its development strategies, and worked to promote inclusive growth through providing institutional guarantee and policy support. This has helped to blaze a path of inclusive growth with distinctive Chinese features.
China gives priority to employment. Employment is the foundation for inclusive growth. China has a workforce of over 900 million. Every year, about 13 million students graduate from colleges and secondary schools. A large number of rural surplus workers migrate to towns and cities for job opportunities. China has been implementing a proactive employment policy, encouraging job creation by business start-ups, and extending support for key groups such as college graduates and assistance to groups struggling for jobs. Over the past few years, over 13 million new urban jobs have been created annually, and surveyed urban unemployment rate has been kept at around 5%. This is a truly remarkable achievement for a major developing country with more than 1.3 billion people.
China encourages more people to go for entrepreneurship and innovation. In recent years, China has earnestly implemented the strategy of innovation-driven development, and promoted mass entrepreneurship and innovation. These efforts have yielded better-than-expected results. China's entrepreneurship and innovation are based on extensive participation. Not only are enterprises and research institutions engaged in this effort, but more and more ordinary people are also joining in. For the past three years, an average of over 40,000 new market entities have been set up every day, including some 14,000 newly registered enterprises. China's entrepreneurship and innovation are driven by cooperation among different market entities. Built are many open and sharing platforms where innovators of various kinds interact online and offline, making entrepreneurship and innovation more efficient, less costly and faster. China's entrepreneurship and innovation have delivered benefits to all. The new industries, new business forms and models that have emerged in this process have not only made people's lives more convenient, but also created a large number of jobs, giving more people the opportunity to better their livelihood. China's entrepreneurship and innovation have greatly advanced economic transformation and upgrading. It has brought about fast growth of emerging industries and re-energized traditional ones, boosting new driving forces for development.
China is making relentless efforts to raise the standards of basic social welfare for its people. Three major social safety nets covering the entire population have been put in place, i.e., basic pension, basic health care and compulsory education. In the past 40 years, over 700 million Chinese have been lifted out of poverty, a miracle of poverty reduction in the history of humanity. China is making further efforts in targeted poverty alleviation and elimination with the goal of helping the remaining over 40 million rural poor to rid themselves of the shackles of poverty by 2020. In the past eight years, China invested nearly one trillion US Dollars to ensure proper housing for over 80 million urban people by rebuilding more than 30 million run-down housing units. This is equivalent to housing the whole population of a relatively big country.
Inclusive growth in China helps people live a better life and with dignity, endows its social economic development with more vigor and sustainability. Nevertheless, China is still a developing country, much more needs to be done in its arduous drive to achieve modernization and common sharing of development benefit by all people.
As a Chinese saying goes, sea is big as it can hold the water from all directions, man is great when tolerant and inclusive. A more inclusive world is surely more magnificent and China is willing to work with all including African countries to achieve inclusive growth in face of a new round of industrialization in the era of economic globalization.
By H.E. ZHANG Jiming, Ambassador of the People's Republic of China to The Gambia
Read Other Articles In Article (Archive)