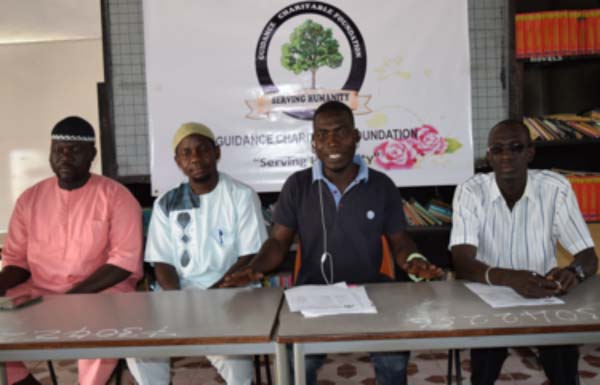 Guidance Charitable Foundation, a nationally oriented campaigner on basic human needs, on Saturday held sensatisation training on drug abuse for students of Kunkujang Upper Basic School.

Speaking on behalf of the principal of the school, Omar A Bojang hailed the magnanimity of the foundation, noting that the participants were expected to demonstrate their new skills in discouraging drug abuse among their peers.
Samba S Njie of Guidance Charitable Foundation said the educational outreach programme was among series of events intended to improve the quality of life of people in The Gambia.
The cluster monitor of Banjulinding, Abubacar Marreh, said the event was a worthwhile extracurricular activity.
According to him, the exercise indicates that learning does not only stop within the classroom as is complementary to the classroom learning process of the school.
Baba Manneh, a psychiatric nurse at the Tanka-Tanka Psychiatric Hospital, said the abuse of drugs leads to spread of diseases, misery, and economic breakdown for the abusers, their families and the community at large.
It also causes corruption and violence, he added.
"The most commonly abuse drug in the world is marijuana which is also called cannabis, pot, weed, joint, or Jamba. The drug which is locally grown and sometimes smuggled through borders is a member of the hallucinogen family; it produces signs of depression and aggression with high stimulant effect," Mr Manneh said.
Other drugs abused, he added, include cocaine also called crack or freebase, inhalants in the form of hair spray, glue, deodorants or gasoline, heroine and alcohol.
Read Other Articles In Article (Archive)