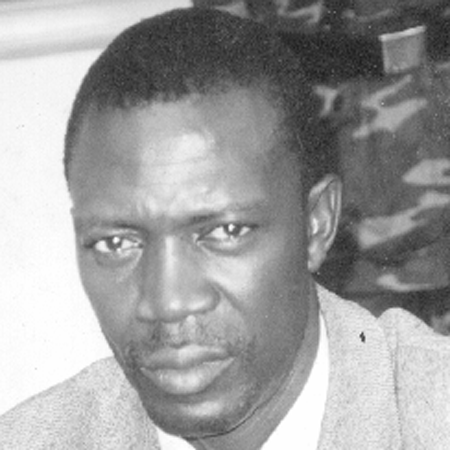 Mr. Kebba Dibba, a Senior Staff member at The Gambia Radio and Television Services, was the last prosecution witness to testify in the trial of James Gomez.
Mr. James Gomez is standing trial at the Banjul Magistrates' Court before Principal Magistrate Edrissa Mbai for allegedly giving false information to a public officer contrary to the laws of The Gambia. He denied the charge.
The alleged offence revealed that, some time in month of November 2008 at Banjul and diverse places, Mr Gomez informed Mr Momodou Sanyang, Director General of GRTS that the President had phone him and that he [the President] was waiting for a letter to be delivered to him hand in hand without passing through the protocol or any one else. The information he [Gomez] knew or believed to be false and thereby committed an offence.
In his testimony, Kebba Dibba told the court that on 17thNovember 2008 he went to Momodou Sanyang's office where he [Sanyang] told him about a certain letter from the accused, James Gomez and was asked to deliver to the president. He said he asked Momodou Sanyang whether he [Sanyang] had to deliver personally to the President and he replied in the affirmative. He added that, according to Mr Sanyang, a directive had come from the President through the accused, James Gomez for him to deliver it to the President. He said he asked Mr Sanyang whether there was any way he could confirm and Mr Sanyang told him he had already spoken to the Chief of Protocol but he had yet to confirm.
Further testifying, Kebba Dibba adduced that Mr Sanyang later spoke to a ranging phone and he could hear Mr Sanyang talking about the letter through the phone. He said Mr Sanyang later told him that he was speaking to the accused who told him that the President was expecting the letter and he could proceed to hand over the letter. Mr Dibba revealed that he suggested to Mr Sanyang that if there was no way he could confirm he could go through the Protocol. He said when Mr Sanyang returned from Banjul he asked him whether he had delivered the letter and Mr Sanyang replied in the affirmative. He stated that Mr Sanyang told him that the President had questioned about the source of the letter, adding that according to Mr Sanyang the President asked him to read the contents of the letter. He said according to Mr Sanyang after reading the letter the President told him that he had not spoken to the accused for almost a year and it was not true that he asked anybody to hand over a letter to him to be delivered to him.
At that juncture the prosecuting officer Camara informed the court that the prosecution had rested it case.
The case was at length adjourned to 2ndFebruary 2009.
Read Other Articles In Article (Archive)