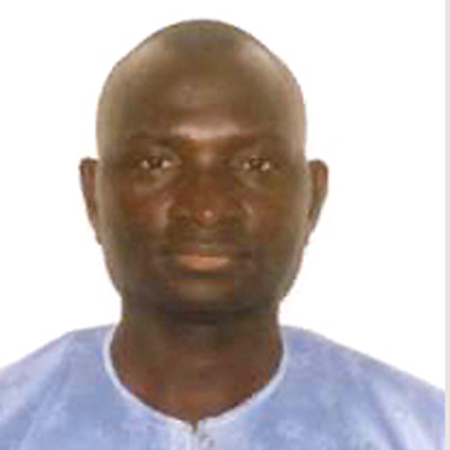 The Gambia Police Force cooperative credit union Saturday held its annual general meeting in Kanifing, which also witnessed the inauguration of their newly-built office situated at the same place.
Speaking at the AGM, the Minister of Interior, Ousman Sonko, said the importance of the AGM could not be overemphasised because is a forum where the board informs the general assembly about what they have been doing for the year under review.
He pointed out that the report and the financial statements before members shall be archived in history that another year of success had been registered despite all the turbulent challenges.
He said the GPFCCU was contributing to the welfare of its members which was appreciated by all and sundry, adding that sixteen years ago, nobody thought of the possibility of establishing a credit union for the police and to yield savings of the magnitude as the figures shown in the financial statement.
He said the GPFCCU had transcended into reality beyond aspiration of its founders.
Minister Sonko advanced that the fundamental objective of the credit unions is to strengthen the culture of savings, sustain and deliver service to its members.
"It is not in dispute that the financial burden of the officers has been drastically reduced by GPFCCU as the officers have easy access to loan at a lower rate compared to other financial institutions," Minister Sonko said.
He congratulated the board of directors, other subcommittees and the entire management of GPFCCU for their commitment and dedication.
Ousman Gibba, deputy IGP, recognizes the men and women who work tirelessly to ensure that their credit union was operational, while asking them to redouble their efforts as there would be no room for complacency.
The evolution of the credit union had brought hope in the lives of many who otherwise would have been left out by formal financial sector, he said, adding that no matter where you are in the world access to financial service was vital, rich or poor.
"We all face similar challenges in life and credit unions are helping members overcome those challenges, Gibba said.
He said that over the years, the GPFCCU had realised some rapid growth and development in almost all areas, and this new structure they inaugurated was an example of such development.
He added that despite this achievement they still need to work hard to improve the quality of service they are providing to their members. 
Read Other Articles In Article (Archive)