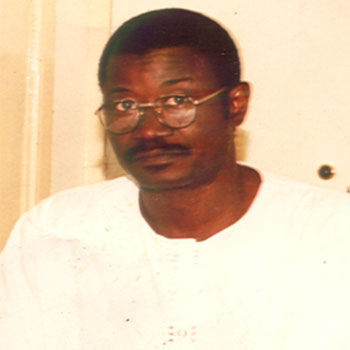 As New Management Registers D84m Loss in one Year
It is just a little over one year since the management of Gambia International Airlines (GIA) was contracted to GS Aviation, a European airline operator. But what has the new management achieved? This was the subject of a question recently asked at the National Assembly.
The Secretary of State for Works, Construction and Infrastructure, Lamin Bojang, on Monday informed deputies at the National Assembly that after one year of operations, the contract did not yield the results that the government had bargained for. The remark by Secy Bojang came as response to a question raised by Hon. Abba Sanyang, Member for Foni Kansala constituency. Hon. Sanyang enquired as to the current state of affairs at Gambia International Airlines after one year of implementation of the management contract.
According to the Works, Construction and Infrastructure Secy, during the period 1st June 2007 to 30th April 2008, GIA registered a turnover of D157 million while total operating expenses amounted to D241 million.
This, he added, is therefore a pre-tax loss of D84 million for the period under review, of which D66 million was incurred as a result of the 2007/8 hajj operations.
"GIA contracted and paid for 600 block hours from Euro Atlantic Airways when it needed only 210 hours. The company could not find a buyer for the remaining 390 block hours", Secy Bojang revealed.
He further pointed out that GS Aviation has not made any investment in GIA during the first year of the management contract contrary to the terms agreed on.
"Given this very poor performance of GIA under the management of GS Aviation, my Department of State is currently reviewing the contract with the objective of formulating a new management to improve the performance of the enterprise," he noted.
It could be recalled that the management of Gambia International Airlines (GIA) was contracted to GS Aviation, a supposedly experienced operator with effect from 1st June 2007.
The contract, which is to run for an initial period of five years, was done as part of The Gambia Government's long-term divestiture programme of Public Enterprises.
As with suchlike takeovers, the invariable consequence has been partly seen in employee de-motivation, subsequent inertia and other hostile reversal of the status quo.
However, many have expressed the belief that this was an otherwise unlikely scenario as GIA is viable and has been performing reasonably well enough to merit an improvement, rather than a deterioration, in its situation.
Read Other Articles In Article (Archive)