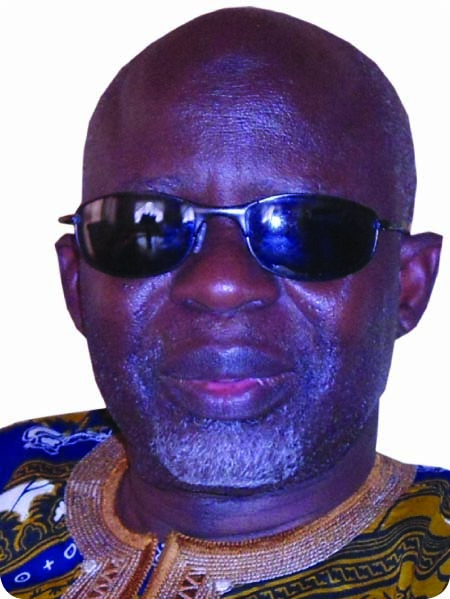 The arrested officials of the Gambia Football Federation (GFF) and National Sports Council (NSC) were granted police bail on Friday, according to our sources. They were asked to report to the police today. The police charged them with negligence, and detained them at police headquarters in Banjul since 9th May.
Meanwhile, Lawyer Ousainou Darboe has described as "unfortunate, sad and embarrassing" Gambia's disqualification by CAF for fielding over-aged players. He also spoke of "high-handedness" in the way the national sports authorities are responding to the affair. Darboe is a past vice president of the Gambia National Olympic Committee, GNOC.
Those released on bail are GFF president Mustapha Kebbeh, Buba Star Janneh, first vice president, Kebba Touray, second vice president, Basiru Bajo, third vice president, Abass Bah, GFF secretary general, Baboucarr Jobe, administrative secretary, Ebrima Manneh, technical director, Bori Darboe, executive member, Lamin Camara of the referees association, NSC executive secretary Abdul Aziz Titao Mendy, and Ebou Secka, a programme officer at the NSC.
NSC deputy executive secretary Marcel Mendy was, up to the time of going to press, not among those granted bail, our sources added. Marcel Mendy served as secretary general of the Normalization Committee.
In a related development, world football's governing body, FIFA, communicated with the National Sports Council on 12th May regarding the suspension of the GFF officials, after the national U-20 team's disqualification by CAF. It warned that The Gambia could be suspended from FIFA, if the problem was not solved by 15th May, our sources further revealed.
Meanwhile, Lawyer Ousainou Darboe has described as "unfortunate, sad and embarrassing" Gambia's disqualification by CAF for fielding over-aged players. Darboe is a past vice president of the Gambia National Olympic Committee, GNOC.
"That is certainly not what is expected of members of the Gambia Football Federation, GFF. They're expected to abide by the laid down rules for the competition," he told The Point in an exclusive interview on Saturday.
"We all feel embarrassed by what happened; but then, the way the ministry of Sports is handling this – is that the right approach?"
Darboe went on: "I take our disqualification akin to the disqualification of athletes who use prohibited substances; athletes who have after several years, have been discovered to be on a prohibited substance which aided them in achieving their so-called victory.
"And they subsequently get stripped of their title. We've seen that; and, of course, when they do so, they compete not only in their individual capacity, but are also referred to as the national of a particular country. So the embarrassment is not just for the stripped athlete, but also for the country of origin.
"But we've never seen this sort of high-handedness that is happening here – people being arrested."
Darboe added: "The minister of Sport should not take the Gambia Football Federation as an extension of the Department of Youth and Sports. It is completely independent; it is a body elected by the football fraternity, and the football fraternity should be left to deal with the errant leaders, by way of moving a vote of No Confidence in them, and then electing a body that will be entrusted with the responsibility of running the affairs of the GFF.
"After-all, what is the crime? We are all embarrassed; but embarrassing the nation – is that a crime? Is that really a crime?"
"We think that the department of Sports should serve as an adviser, to help the various sporting organizations grow and develop; help them excel in competitions.
"But there has been a lot of interference in these past few years, with sporting organizations. We've seen the GNOC saga - even ending in court which - to my recollection, has never happened in this country. The occasion I believe when a matter of sporting dispute went to court was probably in the late 70s or early 80s, with the Gambia Football Association, GFA."
Lawyer Darboe said, even then, "the government did not interfere. It was the members of the association themselves that had taken legal action against some other members of the association."
"So there should be less government intervention in sports in this country. Otherwise, we will find ourselves in a situation where, internationally, we'll be isolated.
The threats coming from FIFA, if implemented, will be devastating, and I think that should be a warning to the minister of Youth and Sports to really reconsider the decisions they're making; and those who have been arrested should be released unconditionally.
"It doesn't do well for the image of the nation; if anything it tarnishes our image, and exposes us to the risk of being isolated internationally," Darboe pointed out.
Read Other Articles In Article (Archive)