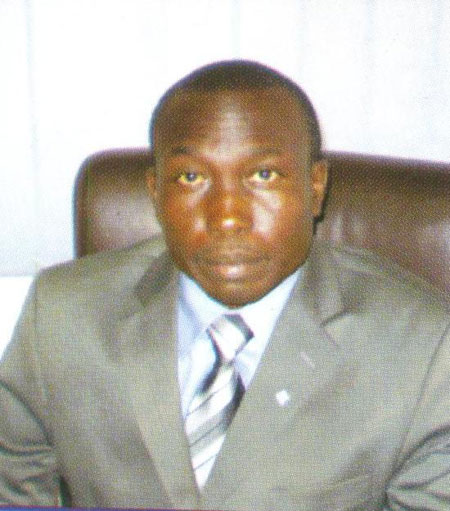 The Gambia will play host to a technical seminar on work accidents and occupational diseases in Africa on 25 and 26 April this year.
The seminar will be organized by the management and staff of the Social Security and Housing Finance Corporation (SSHFC) in collaboration with the Department of Labour and the International Social Security Association, ISSA.
Speaking at a press briefing held at the Ocean Bay Hotel in Cape Point Bakau yesterday, Edward Graham, Managing Director of the SSHFC, said this technical seminar serves as an opportunity for senior representatives and technical specialists of various social security institutions to exchange ideas and experiences on good practices and the need for prevention in the workplace.
According to him, the overall objective of the seminar is to give guidance to develop high performing accident insurance systems; thus to identify, analyze and review proactive and preventive social security policies and practices for employment accidents and occupational diseases.
Mr. Graham commended Qcell, Gamcel, Bank PHB, GTBank and all those who in one way or the other contributed towards the success of the event.
Ebriman K.S Dampha, senior public relations manager at SSHFC, said the seminar would focus on the prevention of work-related accidents, including in high risk sectors such as agriculture, construction and mining; the list of occupational diseases in African countries; improving social protection performance in Africa and mainstreaming social security activities in the informal sector to minimize workplace accidents.
Bernd Treichel, ISSA project manager, said the ISSA was founded in 1927, with a view to promoting a dynamic social security as the social dimension in a globalizing world by supporting excellence in social security administration, with its headquarters located at the International Labour Office, in Geneva.
According to him, ISSA has a membership of about 340 organizations as of March 2013 (266 affiliated and 70 associate) in 157 countries and territories, offering two types of membership: affiliate and associate.
'Institutions, government departments, agencies or other entities and (non-international) federations of these that administer any aspect of social security are eligible for affiliate membership. Institutions not directly involved in the administration of social security, but whose objectives are compatible with those of the ISSA may be admitted as associate members,' he stated.
The ISSA, he added, "provides access to information, expert advice, business standards, practical guidelines and platforms for members to build and promote dynamic social security systems worldwide".
The acting-Commissioner of Labour at SSFHC, Nyallow Barrow said the main objective is to ensure that there are prevention measures in the workplace to avoid or minimize accidents.
Also speaking at the briefing was Gabriel D. Mendy director of operations at SSHFC, who also doubles as the vice president of ISSA.
Mendy said some two years ago he met with officials of ISSA where they discussed issues leading to holding seminar in The Gambia.
Read Other Articles In Article (Archive)