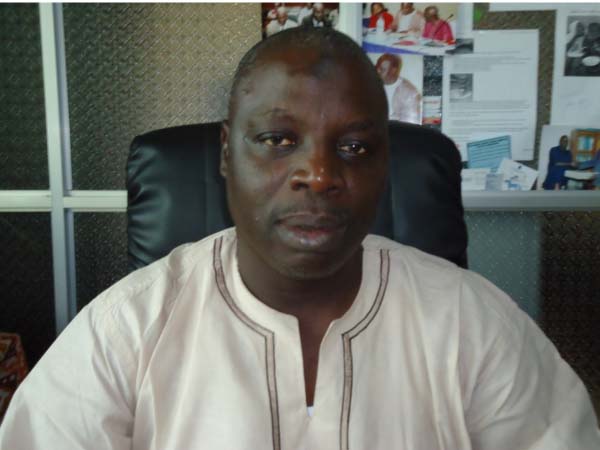 The National Eye Health Programme, in collaboration with the Ministry of Health and Social Welfare and other partners, recently organised a two-day training workshop on the trachoma dossier for its partners.

The training session brought together partners from different sectors in the country.
Speaking at the opening ceremony held at the Khamsys Resort in Bijilo, Modou Njai, director of Health Promotion and Education, said the workshop was for them to come out with a dossier which is to be submitted to WHO in the next few months.
He said the country is prepared to go into elimination of trachoma, although achieving that means a lot of work has to be done on trachoma.
He explained that there are four ways to eliminate trachoma, which are to ease surgery, antibiotics treatment, facial cleanliness and environmental improvement which stand for SAFE, as they will be using the SAFE strategy.
Basically this development has already been ongoing at country level, because they have cataract surgeons and health workers trained on how to do surgery, he said
Based on that, he continued, surgery combined with antibiotics treatment plus face washing and environmental improvement will help them in a long way to eliminate trachoma.
'Being at the level of elimination does not mean that we need to relax," he said, "but we are almost comfortable as a country, and want to be the first country in the African region to submit the dossier document to WHO."
According to him, this has been done through partnership with their partners, adding that after the training course they are expected to put the document; and agreed that the country is ready to eliminate trachoma and with the help of the media and other people they can eliminate trachoma in The Gambia.
Sarjo Kanyi, programme manager and a cataract surgeon, said their goal is to eliminate trachoma by the year 2020, set by the World Health Organisation (WHO) and International Agency for the Prevention of Blindness, including their main partners SightSavers and the International Trachoma Initiative.
He said the global target is to eliminate trachoma by 2020.
In Africa, The Gambia, Mali and Ghana "are leading in trying to eliminate trachoma", he said.
He said the programme will generate ideas from all and sundry to get a thorough document, which will be submitted to the WHO country office to be finally submitted to Geneva.
He said a team of experts would visit the country to look at the situation on the ground, to see whether The Gambia is ready to achieve elimination of trachoma.
Robin Bailey, professor of tropical medicine at the London School of Hygiene, said "there is possibility that The Gambia can eliminate trachoma".
Read Other Articles In Article (Archive)