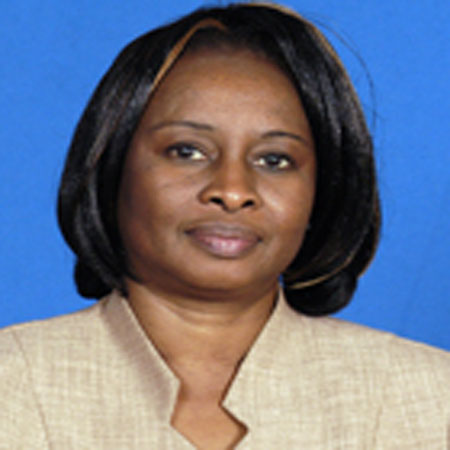 The Gambia National Olympic Committee last Saturday celebrated the birth of the Olympic Movement.
The celebration was in communion with the 204 National Olympic Committees and in accordance with recommendations from the International Olympic Committee (IOC).
The celebration, which brought together good number of stakeholders and participants from various schools of the regions, was held at the Serrekunda East Mini Stadium with the motto: Move, Learn and Discover.
In her recognition of the significance of the day on behalf of the president of the IOC, GNOC vice president Beatrice Allen says the day is more than an annual commemoration of the birth of the modern Olympic Movement.
She says it was an inclusive celebration that attracts participants regardless of age, gender or sporting ability.
She revealed by saying it is a day which brings the Olympic values and the joy of sport to communities all over the world, whilst highlighting the opportunity to engage youth in sport.
"It does not matter how it is celebrated as long as it helps people move, learn or discover through sport," she points out.
Later in the sporting competitions, Nfamara Njie of Latrikunda Sabiji Upper Basic School grabbed the first position of the 5km road race, which kick-started from Abuko Gamtel junction to the grounds.
Muhammed Konateh of St. Therese's Upper Basic School came out second and Mustapha Drammeh of Bakoteh third.
Nyima Marong of Bakoteh came out 1st in the girls 5km race followed by Ola Buwaro of Greater Banjul 2nd and Rohey Jobe 3rd, all of the Junior Secondary Schools race.
In the primary school 3km male competition, Sana Tunkara of Tallinding took 1st, Baba M. Ngum of Bakoteh 2nd and Muhammed Lamin Bah of July 22 Academy 3rd; whilst in the female competition, Isatou Badgie of Bundung grabbed the 1st position.
Meanwhile the results of the Road Race, Handball and Volleyball are as follows:
Road Race
5kms Boys
Upper Basic Schools
1- Nfamara Njie - Latrikunda Sabijii UBS
2- Mohammed Konateh - Saint Therese UBS
3- Mustapha Drammeh - Bakoteh UBS
Lower Basic Schools
1- Sana Tunkara - Tallinding LBS
2- Modou Ceesay - Talinding LBS
3- Modou Badgie - Serekunda LBS
Girls 3kms
Upper Basic School
1- Nyima Marong – Bakoteh UBS
2-Ola Bawuro - Greater Banjul UBS
3-Rohey Jobe - Bakoteh UBS
Lower Basic School
1-Isatou Badgie - Bundung LBS
Volleyball Competition
Serekunda East Olympic Centre were crowned champions in both male and female competitions after beating Abuko Upper Basic School 2-1 in the finals.
Eight (8) teams registered for the tournament.
Handball Competition
Fourteen (14) teams of both male and female took part in the Handball competition.
In the female category, Serekunda East Olympic Centre won the competition after beating Bundung Upper Basic School in the final 3-0 while in the male category Serekunda East Olympic Centre beat Bundung Upper Basic School 4-1 in the final.
Read Other Articles In Article (Archive)