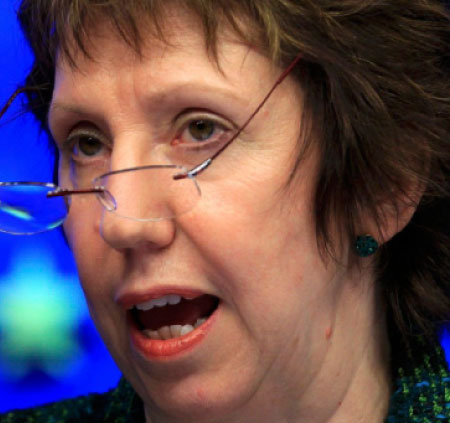 The European Union has insisted that it wanted dialogue with Gambia after its 17-points demands under its Article 8 political dialogue with the government of the Gambia were rejected by President Yahya Jammeh.
"The EU is not trying to impose" its views on Gambia, a spokesman for EU foreign affairs chief Catherine Ashton said, according to the AFP news agency.
"Dialogue is a dialogue: we both speak, give our view, and we both listen to the other and see where we can agree," he said.
President Yahya Jammeh last Tuesday sent out a clear message to the European Union and the outside world, declaring that he will never be blackmailed by a group with "chicken change" to accept what is not in the interest of the Gambian people.
"I will not compromise with evil, I will not compromise with anything that will question our independence as a country, and I will not compromise with any institution that thinks that we are not fit to rule our country, no matter what they have," Jammeh declared, during a meeting with members of his cabinet.
Among the demands by the European Union are the upholding of moratorium on the death penalty with immediate effect, revision of laws on freedom of expression and media regulations within 24 months, provision of information regarding the recent executions, including location of burial to the families.
Ashton's spokesman said the EU supports "certain international values and commit ourselves to certain standards. So does The Gambia. We should both respect what we have committed ourselves to.
"The EU is always willing to discuss and to listen. Given the chance, that is what we will do," he said.
Read Other Articles In Article (Archive)