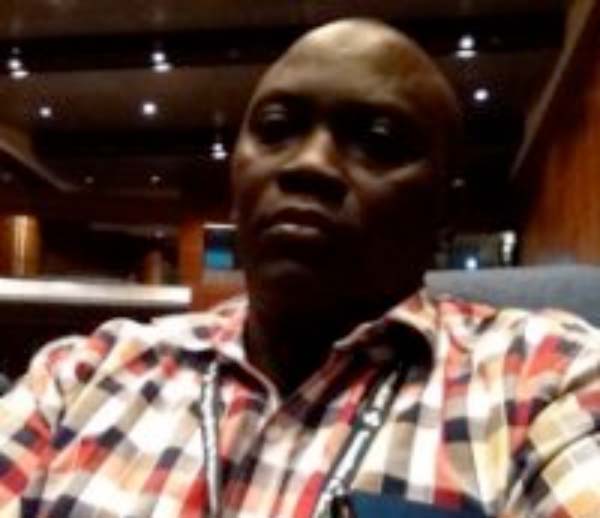 Ousainou Touray, Assistant Director at Department of Parks and Wildlife Management, has said capacity enhancement for the West African Network of Marine Protected Areas (RAMPAO) member countries in a form of training activities, distribution of manuals, and shared learning.
He said this is necessary for the effective achievement of desired target goals of RAMPAO member countries, thus propelling the achievement of the Sustainable Development Goals (SDGs) by 2030.
He also spoke of building the capacities of RAMPAO member countries and strengthening institutional capacity for implementing the programmes and activities of the network.
Mr Touray was speaking in an interview with The Point environment column yesterday, and defined Marine Protected Area (MPA) as an umbrella term to describe a wide range of protected areas for marine conservation around the world.
He added that a global definition for a protected area was first adopted by the IUCN in 1999.
The definition was later revised in 2012, and the distinction between a marine and terrestrial protected area was removed, aligning the definition of MPAs with the definition of a 'protected area' as "a clearly defined geographical space, recognized, dedicated and managed, through legal or other effective means, to achieve the long-term conservation of nature with associated ecosystem services and cultural values.
According to Touray, the RAMPAO network has a strategic vision and action plans to protect marine biodiversity species and improved environmental protection, so as to minimise the loss of marine biodiversity species for ecological benefits for the member countries.
The Gambia through the department of Parks and Wildlife was the first English-speaking country to take the helm of RAMPAO's affairs for the next 18 months, he added.
Mr Touray disclosed that the principles on which RAMPAO was established seek to serve as a vehicle in maintaining a proper ecological state of nature conservation, through the West African marine eco-region, a consistent set of critical marine and coastal habitats at the service of societies.
In the framework of integrated management of coastal zones, Marine Protected Areas, initially tools of conservation of biodiversity could contribute to the eco-systemic management of fishing and could be destined as nursery grounds to conserve reproduction and/or juvenile growth eco-phases, and thus improve the quality of recruitment of species exploited outside the zone, he continued.
The current interest in Marine Protected Areas (ecosystems or biotypes in the process of restoration, but at different levels of evolution) offers the possibility of nearly ideal study and reference zones, he went on.
He said the identified zones belong for the most part to member states of the Sub-Regional Commission on Fisheries uniting seven countries: Mauritania, Senegal, Cape-Verde, Gambia, Guinea-Bissau, Sierra Leone and Guinea.
These countries currently support a Regional Marine Conservation Programme, whose objective is to promote sustainable development of coastal and marine zones based on a healthy, productive environment.
"The network was founded in 2007, with 28 Marine Protected Areas members located within the sub-region of West African Marine Eco-region comprising Mauritania, Senegal, Cape Verde, Guinea Bissau, Guinea Conakry, The Gambia and Sierra Leone."
The network seeks to promote the exchange of experiences and mutual learning, create synergies amongst MPAs on issues of common interest, make MPAs of the region operational and functional, and strengthen mutual capacities in terms of advocacy, defence of interests and representation of MPAs of the region at national and international level.
Speaking about the importance of MPAs, Mr Touray stated that they provide a range of benefits for fisheries, local economies and the marine environment, including conservation of biodiversity and ecosystems; arresting and possibly reversing the global and local decline in fish populations and productivity by protecting critical breeding, nursery and feeding habits; raising the profile of an area for marine tourism and broadening local economic options; providing opportunities for education, training, heritage and culture; and providing broad benefits as sites for reference in the long term.
The current MPAs are spread as follow: 12 in Senegal, 4 Gambia, 5 Guinea Bissau, 3 in Guinea Conakry and 3 in Mauritania in the seven member countries of the eco-regions.
The MPAs currently cover approximately more than 2,722,595 hectares, with a coastal water protected rate of 12.7 per cent, compared with the world averages of 7.20 per cent.
The network members have a shared vision of constituting a consistent network of marine protected areas in West Africa, managed in a participatory manner by strong institutions working to enhance the natural and cultural diversity towards contributing to the sustainable development of the region.
Mr Touray revealed that The Gambia as a member country had taken bold steps in expanding marine protected areas by creating 13 new Community Protected Areas namely, Faraba Banta, Berefet, Bintang, Kanuma, Kassange, Tintiba, Bambako, Barrow Kunda, Pakau, Demba Kunda, Badari, Kass Wollof, and Chamen Nianija, of which 10 were made MPAs in the last two years by the department of Parks and Wildlife management through support from development partners, the Participatory Integrated Water Management Project and Sustainable Land Management.
This, he said, was a big achievement in increasing protected area coverage to contribute to meeting Aichi target 11, which he described as a public private partnership for sustainable protection of the ecosystem.
It is testimony of RAMPAO being a network of one vision and mission, he added.
For your comments, contribution or to be featured please use the following contact: (+220) 636130 or Email: asallah6@yahoo.com.
Read Other Articles In Article (Archive)