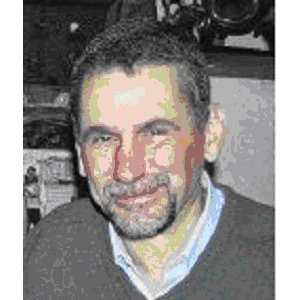 Marc Maurice Alfred Vanmaldegum, a Dutch national charged for allegedly aiding Andrew Charles Northfield, the General Manger of Carnegie Minerals Company to effect his escape while standing trial, was on Friday refused bail by the Banjul Magistrates' Court.
He was refused bail following an objection from the prosecutor to the defence counsel's application that the accused be granted bail, on the grounds that the offence under which he is charged with is bailable.
Sub-Inspector Badjie, the prosecuting officer, told the court that, looking at the charge before the court, it is clear that the case is a sister case to the Carnegie Minerals' case.
He adduced that he is of the view that if the accused person is granted bail, it will be just a matter of finding his way.
Mr Marc is alleged to have on 3rdSeptember 2008 at Banjul and diverse places aided a trial prisoner, Andrew Charles Northfield the General Manger of Carnegie Minerals Company to effect his escape.
Mr. Northfield was undergoing trial alongside the Carnegie Minerals Company at the Banjul High Court for alleged offences of economic crime and stealing.
The defence counsel, Badou Conteh, earlier on told the court that the accused is the Operational Manager of Kombo Beach Hotel and had been residing in The Gambia for the past ten years. He added that his travelling documents are also with the police. He cited some decided cases and the constitution to support his bail application.
However, the trial magistrate, Lamin George, upheld the prosecution's objection and dismissed the defence's application.
The case was adjourned to the 7thof November 2008.
Gambians will recall that some Western nationals had escaped the Gambian corridor of justice by jumping court bail while undergoing criminal trials in various court.
John Machintost, a British national who was undergoing trial at the Kanifing Magistrates' Court for alleged rape some years ago was reported to have jumped court bail.
Domenico Fedelist an Italian National who was also undergoing trial at the Banjul Magistrates' Court for allegedly stealing a government vehicle had also reportedly jumped court bail a few days before the court delivered its judgement on the case.
The latest in a series of reported escape of a Western national was that of Andrew Charles Northfield.
Read Other Articles In Article (Archive)